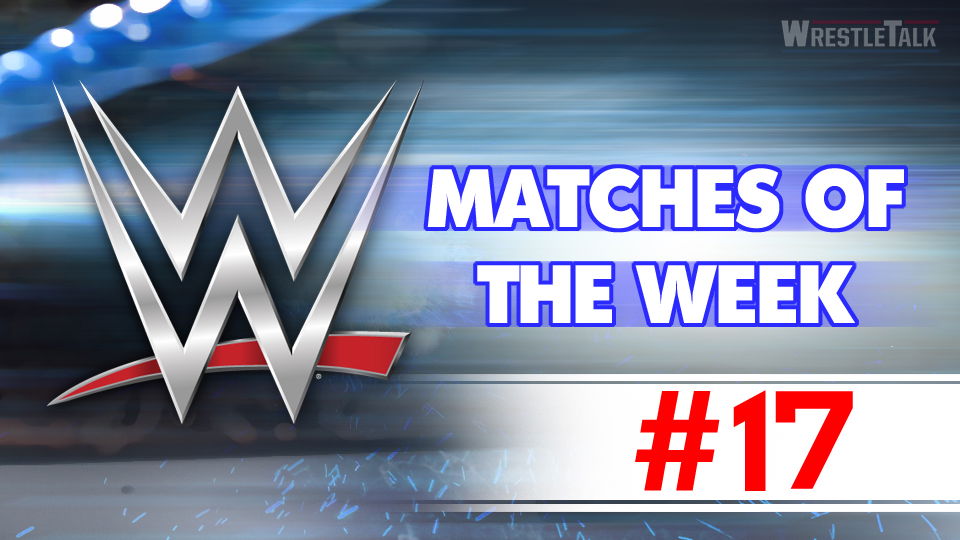 Hello and welcome once again to my top 'WWE Matches of the Week'. Here, as always, I check out all the bouts from the past seven days of WWE TV and cherry pick the very best for you.
A quick reminder that this only focuses on Raw, SmackDown Live, 205 Live and NXT. After all, we all know that Main Event does not exist. This week is a doozy with NXT TakeOver: Brooklyn IV setting a new bar in the wrestling world as always and SummerSlam doing its best to not be outshone too much. Now, without further ado, let's get cracking!
#MainEventIsAMyth.
NXT TakeOver: Brooklyn IV
NXT Tag Team Championships
Undisputed Era (c) vs. Moustache Mountain
What a way to kick off the weekend in WWE. As always, NXT blew the roof off the place with Undisputed Era and Moustache Mountain colliding in their rubber match to decide once and for all who stands atop the black and yellow tag team ladder. This match was riddled with callbacks to their previous encounters with Tyler Bate showing off his incredible strength and the now infamous towel spot being teased.
Both teams set the standard of how to tell an incredible story as well as how to absolutely destroy your opponent(s) on the mat. All four are brilliant between the ropes and put on a barnstormer. Full of near falls via MM finishers that UE managed to kick out of time and time again, the crowd soon began the "Fight Forever!" chant and deservedly so.
With the Brits in line to dominate the NXT UK tag team division, the finish was somewhat of a foregone conclusion but you'd be a liar if you didn't forget about that throughout this one. It was an absolute pleasure to watch and with the surprise attack by the War Raiders after the match, we are certainly in store for more incredible tag team matches down the line.
NXT TakeOver: Brooklyn IV
Velveteen Dream vs. EC3
Despite arguably being the weakest match of the night, this one still had it all as Velveteen Dream and EC3 went from a slightly comedic opening to pure violence to close. It is an interesting dynamic to see Vince's ideal superstar in EC3 take on the young character-based enigma that is Velveteen Dream. Sure, both have room to improve between the ropes but in terms of storytelling, this was top tier.
It all kicked off after a vicious Dream DDT onto the steel rampway, shifting from a fun crowd happy match to two people actively trying to decimate each other. Both men are future stars but the sky is the limit for the 'Purple One'. With a strong performance here and the heavily debated "Call Me Up Vince" line written on his tights, I hope that he will be making his debut on the main roster soon and that his character isn't misunderstood or misused.