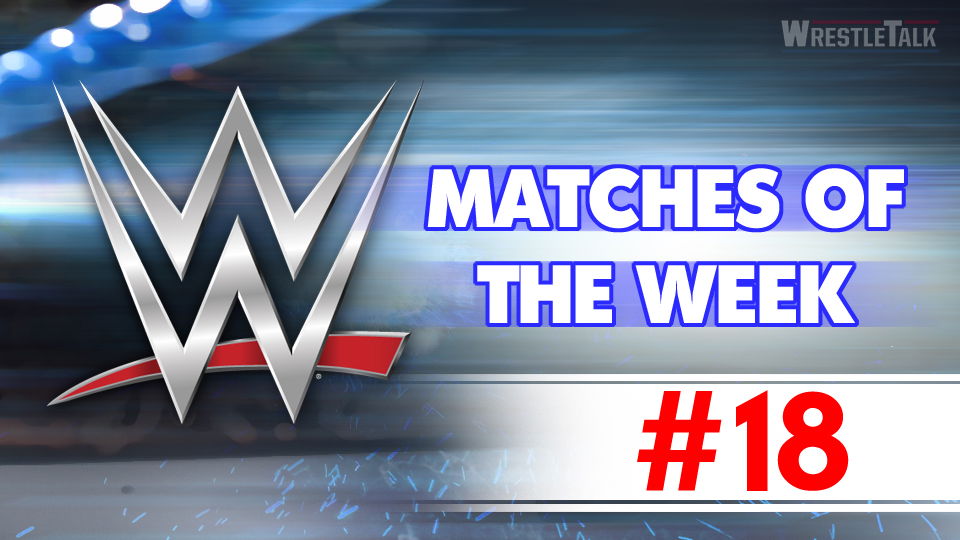 Hello and welcome once again to my top 'WWE Matches of the Week'. Here, as always, I check out all the bouts from the past seven days of WWE TV and cherry pick the very best for you.
A quick reminder that this only focuses on Raw, SmackDown Live, 205 Live and NXT. After all, we all know that Main Event does not exist. This week wasn't so deep in quality without NXT TakeOver: Brooklyn IV or WWE SummerSlam but each show had at least one highlight to enjoy.
Now, without further ado, let's get cracking!
#MainEventIsAMyth.
Raw
WWE Intercontinental Championship
Seth Rollins (c) vs. Kevin Owens
We were given a real treat this week on Raw. I suppose it was to make up for the rest of the show being dreadful. Nevertheless, current WWE Intercontinental Champion Seth Rollins opened the floor to a new opponent and – in Canada – out came Kevin Owens to a huge pop. The two then entered into what is already being touted as a main roster match of the year candidate.
Owens and Rollins put on a great bout full of big moments such as multiple back-to-back suicide dives from the 'Architect' then a Stone Cold Stunner and a brilliant Moonsault from the 'Prizefighter', the latter of which missed and ended in the former Universal Champion eating a Curbstomp and the pin.
This was an outstanding match especially within WWE's top shows which are usually littered with bland and meaningless bouts as well as Roman Reigns from start to finish. With any luck, we'll see more of this in the future now the era of Lesnar is behind us.