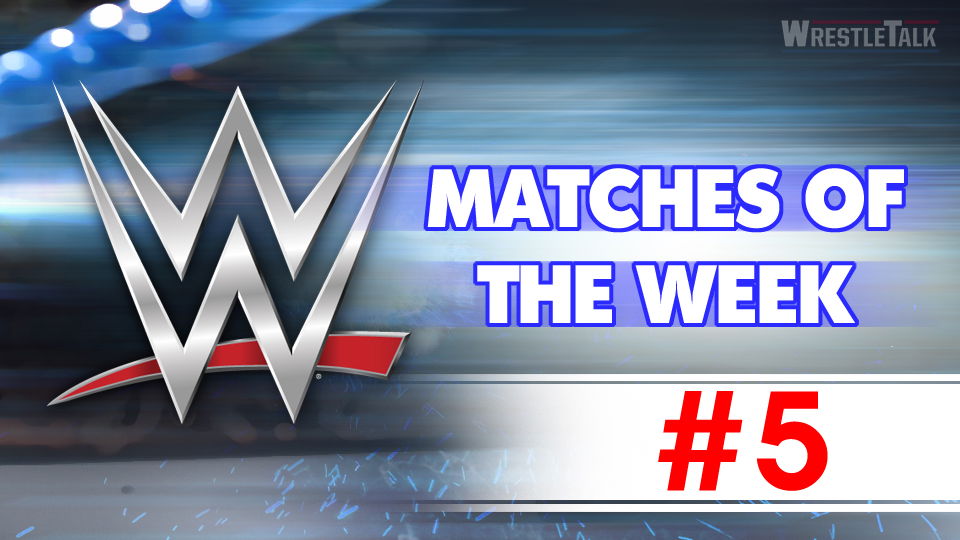 Oh, it's that lovely time again where I look back at all of WWE's best matches of the week for you fine folks. As always, this list is purely comprised of bouts from Vinnie Mac's four big shows. These being Raw, SmackDown Live, 205 Live and NXT. So with complete disregard for the brilliance of the indies, let's get cracking!
#MainEventIsAMyth
Raw
WWE Intercontinental Championship
Seth Rollins (c) vs. Jinder Mahal
After missing last week due to being forced into a woeful tag team match with Roman Reigns, the mainstay of this list is back again with another brilliant title defense against none other than Jinder Mahal. On a side note, how dumb was it to put the 'Big Dog' next to Seth Rollins when the latter is on literal fire right now? We all know Reigns shouldn't be the guy but for the few of you who didn't, you sure do now.
Regardless, this match was pure quality and continued Seth's ongoing mission to elevate everyone around him. With any luck, the same essence will rub off on Mahal like it did with the Miz and he'll be a lot better from now on.
Beyond the match, there was some tremendously brave booking going on here. Firstly, Mahal continued the use of a chair, like he should, as a heel. Then something magical happened. Seth Rollins actually caused the DQ finish by blatantly attacking his challenger with the chair himself. AND HE'S STILL A BABYFACE! This was brilliantly done as WWE may have finally realized that being a good guy doesn't mean you can't break the rules every now and then, especially when your opponent is simply being a tool.
SmackDown Live
The New Day (Big E, Kofi Kingston & Xavier Woods) vs. The Miz & The Bar (Sheamus & Cesaro)
These six could literally hold up WWE's entire mid-card division on their own and I would be perfectly okay with that. They're all incredible between the ropes and have such great chemistry with each other.
How Xavier Woods has never held a singles title in the company genuinely baffles me. He's phenomenal in the ring, has top mic skills and hosts an extremely popular and positive YouTube channel. Why he wasn't pushed during the WWE United States Championship tournament earlier this year, I'll never know.
I'd say he was the standout in this one by taking out each of the opposing team in creative fashion – and he was – but that is not to say the others didn't. Every man held their own and made this match a blink-and-you'll-miss-it barnstormer. This is how you do a six-man tag team match.