04:06am
And that wraps up an absolutely appalling episode of Raw.
But a cool finish. I think. I'm not a massive SHIELD fan myself in all honesty, so that is perhaps tainting my view slightly.
Either way, feel free to follow me on Twitter @LiamTheShebang and maybe I'll decide my opinion having slept on it.
But yeah. That show was absolutely dreadful. A complete and utter waste of three hours.
I came into the show with a real sense of optimism, actually looking forward to the show for once, and it was all just drained away.
Anyway. Stop moaning. SmackDown should be good. Please.
04:04am
The SHIELD beat down Braun, before hitting the triple Powerbomb through the table.
I think I like this…
I don't know…
I cannot decide.
Either way, the match never actually started so Strowman still has the contract and Roman still has the Universal Title.

04:02am
It's the SHIELD…
Erm… what?

04:01am
BRRAAAAUUUUUNNNNNNN!
Just as Roman is looking for the Spear, it's 'Mr Monster in the Bank.'
Roman manages to counter a Coup de Grace and land a Spear to beat Bálor, but BRAUN IS CASHING IN!

03:55am
There is a beachball in the crowd.
That says it all about this show.

03:52am
Into YET ANOTHER commercial break.
Roman has largely been on top of this one with some methodical offense, but Bálor is beginning to fight his way back into it.

03:43am
There is already a commercial break.
This is surprisingly accurate: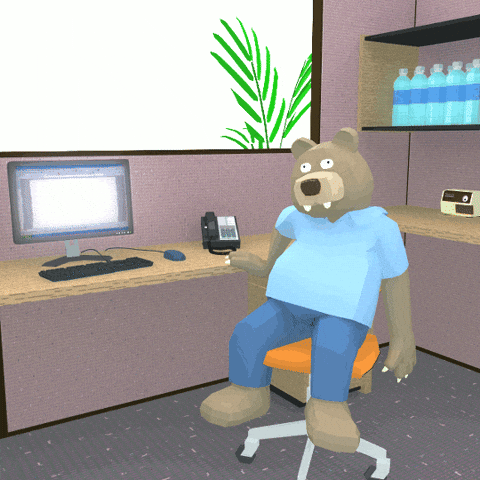 03:42am
So apparently a match against Baron Corbin who called him small is enough for Bálor to bring out the 'Demon,' but a match for the Universal Championship isn't…

03:38am
@TripleH exsf

— Kurt Angle (@RealKurtAngle) August 21, 2018

03:36am
Now Steph and Bazza Corbs are moaning at Kurt Angle.
Steph makes Corbin the "Acting General Manager of Monday Night Raw," and tells Kurt he needs to take some time off.

03:33am
Up next, it's main event time, as Roman Reigns defends the Universal Title for the first time, against the first-ever winner of the big red belt, Finn Bálor.
Will we see a Lesnar appearance?
A Strowman appearance?
A Marcel Barthel appearance?
I don't care, as long as it's good. That's all I want. A positive end to the show. Please. For the love of God.

03:29am
I really hope Roman vs. Bálor is dead good because I'm sick of moaning now.

03:28am
Dash Wilder picks up the win, making it two dominating wins for the Revival.
Odds on them just spending the next couple of weeks doing the reverse matches?

03:24am
Just to clarify, I hate being this negative.
But I also hate sitting through three hours of absolute garbage.

03:21am
They're doing a Mexican wave.
Dawson wins with a package DDT.
And now it's Curtis Axel vs. Dash Wilder.
I honestly cannot believe how bad this show has been.

03:15am
Up next, it's Bo Dallas vs. Scott Dawson.
Everything is just so deflating.
My sighs are just getting more intense with every passing moment.

03:14am
I'm so bored I just looked at the Main Event results. Mojo Rawley beat Rhyno and No Way Jose beat Curt Hawkins.
So Hawkins lost twice in the same night.

03:08am
Steph says some words that I couldn't be bothered to listen to and Ronda puts her in the armbar.
Then all the babyfaces get in the ring because they're all BEZZIE MATES FOREVER.

03:06am
So by "custom" belt, they meant the same belt with sideplates… that happens to every new champion.
Now Ronda has invited all the women onto the apron because they're all best friends.
Also, the Bellas are there. I wish you could see my face right now.

03:04am
I wish Stephanie McMahon would just go away forever.

02:59am
All the women are surrounding the ring for Ronda, and now Steph is here.
Even Alexa is there with a sling on.
I just give up.

02:56am
Newly crowned WWE Raw Women's Champion Ronda Rousey to appear up next.
Apparently she's getting a "custom" belt.
How very enthralling.

02:55am
I thought this was going to be a good show.
Now I feel stupid.

02:54am
AOP win.

02:49am
The match is already underway because it means nothing and is here just to fill time.
About 90 more minutes of this mates.

02:45am
It only gets better…
AOP vs. Titus Worldwide up next.
And now more commercials.
Are they doing this on purpose or?

02:44am
Well that was completely pointless.
Elias wins.

02:42am
Imagine how awful it would be if Elias is the guy that loses to Hawkins.
They at least could have done it with Brock Lesnar or someone else that doesn't actually matter.
Wait.
Guys.
I think Hawkins might win…

02:40am
It's Curt Hawkins.
HAHAHAHAHA TOP BANTER LADS.

02:36am
Elias is here.
Time for a call-up?

02:30am
That was pretty ordinary really.
There were a few shenanigans with Rollins and Drew on the outside, eventually leading to Ambrose picking up the win with the Dirty Deeds.
No break-ups, just MORE BLOODY COMMERCIALS.
On a lighter note, Elias is next.

02:29am
Ambrose utilizing his new found hench-ness to use a lot of power-based offense in this one.

02:26am
Another commercial break already, and opportunity to have a look at what has been confirmed for tomorrow's SmackDown Live.
Randy Orton vs. Jeff Hardy
Bludgeon Brothers (c) vs. New Day – No DQ – SmackDown Tag Titles

02:16am
More commercials.
In the meantime, this is quite interesting:
.@WWERollins is now the 7th Superstar in @WWE history to be a multi-time @WWE Champion, a multi-time tag team champion, and a multi-time Intercontinental Champion.

The others are @steveaustinBSR, @TheRock, @TripleH, @ShawnMichaels, @BretHart, and @EdgeRatedR. #DoubleTripleCrown

— Wrestling Stats & Info (@WWEStats) August 21, 2018

02:12am
The new WWE Intercontinental Champion Seth Rollins is here with his 'Lunatic with no Fringe' pal Dean Ambrose.
Ambrose is set to take on the man Seth beat last night to win the title, Dolph Ziggler.

02:09am
Hunter is just saying the same thing over and over and over again about the 'End of an Era' match at WrestleMania six years ago.
It's coming from the heart though.

02:04am
Triple H is here to talk about Undertaker.
There are deafening "NXT"chants in the crowd. Perhaps a call-up is imminent?

01:56am
Riott Squad win because of course they do.
According to Cole, because of the numbers game. Despite the fact it was three vs. three.

01:42am
It's time for the weekly Boss & Hug Connection vs. Riott Squad match. This time with a bit of Ember Moon thrown in there too to… spice things up? I guess?

01:39am
A promo video plays hyping up Triple H vs. Undertaker for the "last time ever" at Super Show-Down.
Odds on them having another match at Greatest Survivor Series in Cyprus in 2056?

01:38am
Constable Corbin moans at Kurt Angle as has become weekly tradition.
Apparently Stephanie's here. Oh yay!

01:34am
Side note: If Bálor doesn't come out as the 'Demon' tonight, then that is ridiculously stupid.
They literally reminded us that it existed less than 24 hours ago. For a match against Corbin, no less.

01:33am
Paul Heyman tells Kurt Angle that Lesnar wants to invoke his contractually obligated rematch for the Universal Title.
Angle says it will be a "long, long, long, long, long time" before Lesnar gets said rematch.
Heyman asks for the bout to take place at Hell in a Cell, Angle says no, and that makes me happy.

01:30am
Chants of "BORING… BORING… BORING…" reverberating around the Barclays Center here.
I don't blame them.
Lashley wins with the Dominator.
Maybe he was too scared to do the stalling Suplex after nearly murdering Big Cass at Greatest Royal Rumble.
Anyway, that was a match. That's about it, really.

01:24am
Commercial break. Nothing's happened.
Except this:
Coach: "Both these guys move like they are 6'1, 220 pounds – part of 205 Live."
Graves: "Then it would be '220 Live,' Coach."
I want Renee back.
01:12am
Angle announces that the Universal Title match will, in fact, go ahead.
And Corbin will face Bobby Lashley. I CAN'T CONTAIN MY EXCITEMENT FOR THIS ONE.
Said no-one.
01:11am
Corbin says that tonight he wants to face Bálor again. OH GOD MAKE IT STOP!
Here's the GM Kurt Angle. Hopefully he will make everything okay in the world.
01:09am
Roman says he will defend his Universal Title tonight!
Against Finn Bálor! The first-ever Universal Champion who never got his rematch after relinquishing the title due to injury.
Unfortunately this means Bálor isn't winning, but oh well. The fact that the belt is being defended on Raw is fantastic.
Oh wait. It's Constable Corbin. Can't wait for him to ruin everything.
01:01am
"IT'S THE BIG DOG!"
Newly crowned WWE Universal Champion Roman Reigns opens Raw.
I wonder how far behind Strowman will be.
00:57am
The show is now minutes away, and I think this is the first time I've been excited for an episode of Raw in about four months.
00:30am
Hot off the heels of SummerSlam 2018, welcome to WrestleTalk's live coverage of the August 20 edition of WWE Raw!
Before the show, make sure you check out our preview of the night's action, but here's what you need to know:
Seth Rollins defeated Dolph Ziggler last night for the IC Title, but tonight Ziggler take's on the 'Lunatic with no Fringe,' Dean Ambrose.
Ronda Rousey destroyed Alexa Bliss last night to win the Raw Women's Championship. Rousey is set to receive a "custom" Raw Women's Title tonight. I hope it's bright green with alien stickers all over it.
SummerSlam closed with Roman Reigns standing tall as the new Universal Champion, but I have a feeling there's going to be a really, really big man with a really, really big green briefcase hanging around Raw tonight. Or maybe just an average-sized green briefcase.
Brock Lesnar is scheduled to make an appearance. Maybe he wins the Universal Title back in his contractual rematch, sends the wrestling world into a frenzy, and then Strowman cashes in to save the day. Or… maybe not. Probably not.
Triple H has been announced to make an appearance on the show, potentially regarding his "last time ever" (again) match against the Undertaker at Super Show-Down in October.
The B-Team retained their Tag Titles with a roll-up against the Revival. Maybe AOP can kill them or something.
The 'Demon' Finn Bálor made a return against Baron Corbin. Hopefully we don't just get that match again tonight without said 'Demon.'
There is a possibility of one or multiple NXT call-ups as is tradition on post-Takeover shows. No-one really stands out though. Maybe EC3? Lars Sullivan? Shayna Baszler?
What are you looking forward to tonight? Any bold predictions? Let us know on Discord, Twitter, or in the comments below.