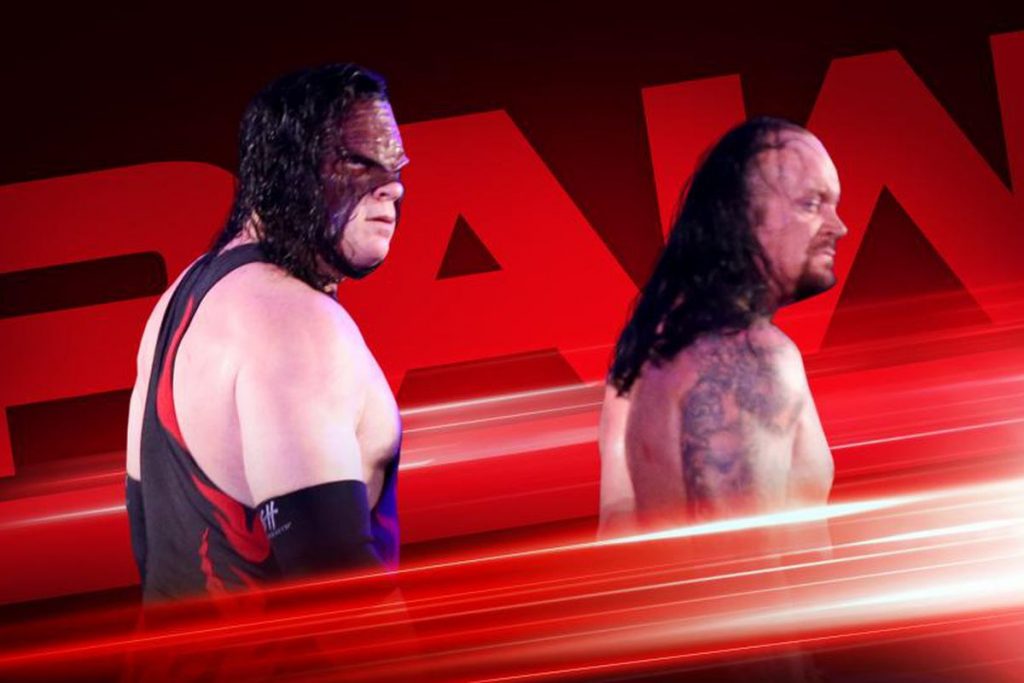 Finally, I can stop debating whether it's Super Showdown, Super Show-Down or Super ShowDown. Thankfully, even I can spell Raw.
But can I spell heel turn? Evidently I can, but will that be the phrase on everyone's lips tonight in both the Bella and Shield camps?
More interestingly, Dean Ambrose continues to be an area of concern for Seth Rollins and Roman Reigns. Although the trio stood tall at Super Show-Down (SSD), it's fair to say there was a good deal of hesitation on Dean's part to join in the fun.
Ambrose was hit by a rogue Superman Punch during the match, and given everything that happened on Raw last week, what with the "I could be IC/Universal champion" stuff, you wouldn't be at all surprised if he snaps sooner rather than later.
I do think they'll hold off for a little while longer, given how big the eventual turn will be, but a turn that's gonna have to happen sooner rather than later is that of Nikki Bella.
Not best friends?
Everyone in the women's roster has a best friend…apart from Tamina.
Ronda Rousey's current best friends are the Bella twins; but for how much longer?
She and Nikki teased a bit of tension at SSD before their victory over the Riott Squad. It seemed that they couldn't come to an agreement over who should start the match.
Furthermore, during the match, Nikki seemed hesitant to tag Ronda in, choosing her sister Brie instead.
With Nikki vs Ronda as the rumoured main event for Evolution, one of them is going to have to turn heel soon, and if you think that it'll be Ronda, then I have bad news for you.
Nikki has a history of turning on friends and sisters, so one more couldn't hurt.
The Game and Heartbreak connection
Triple H defeated the Undertaker with the help of Shawn Michaels at SSD, and all seemed to be friendly after the match, when they raised the hands of 'Taker and Kane in a "last time ever" celebration.
Or at least, it seemed well for a few seconds.
Suddenly, the Brothers of Destruction turned on Trips and Shawn, tombstoning the former and putting the latter through a table, obviously setting up a tag match between the foursome somewhere down the line.
Tonight, Shawn and Trips will be responding to these actions, probably calling them despicable and completely forgetting that the only reason Trips was because Shawn kicked Undertsker in the face several times.
I guarantee this will once again be the best built feud of any in WWE for the next few weeks because, well, who cares about current talent.
The rest
Trish Stratus returns to talk about Evolution and her match with Alexa Bliss
Probably the Ascension vs Gable and Roode
A charity segment