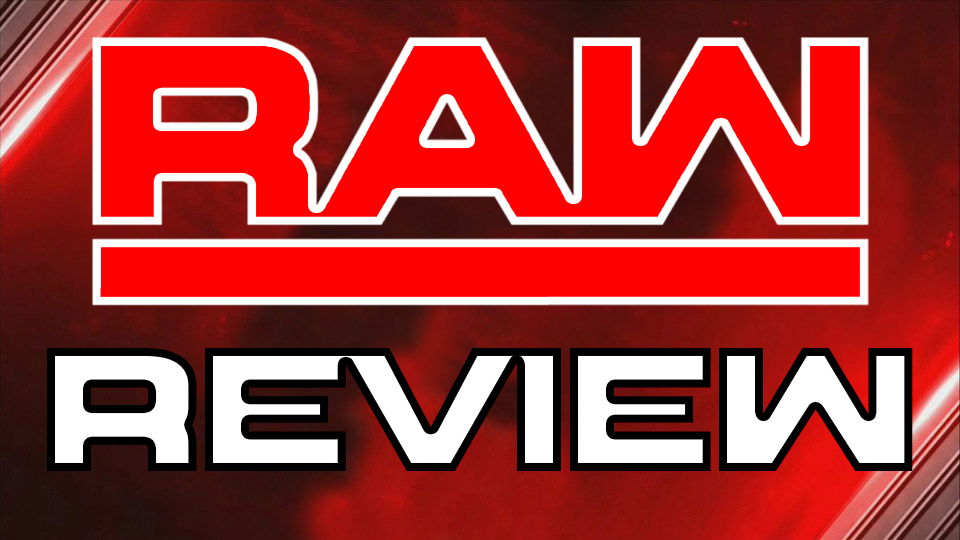 In my preview of the April 23 Monday Night Raw, I suggested the show might be a bit lacking in storyline progression and interesting matches.
Just call me: "Mr. Guesses Right Now And Then."
Sometimes you get shows when you think you could have missed it and still have a pretty good idea of what's going on if you tune in the week after, and sometimes you come away thinking you just wasted three hours of your life because the show was so devoid of story.
I think after last night's show, many will have come away thinking the latter, but I wouldn't be so quick to criticize.
Yes, there wasn't any real story progression, and that's largely due to WWE needing to sell tickets for the Greatest Royal Rumble, and had therefore advertised matches well in advance to bump ticket sales.
However, what this allowed for was a lot of stars who would normally struggle to get any screen time to have decent matches.
We saw the likes of Chad Gable, The Ascension, Titus Worldwide all have matches, and particularly for Gable, it could be a real turning point for him.
Brock Lesnar and Paul Heyman opened the show with a typically brilliant Heyman promo. Either the crowd was incredibly anti-Lesnar, or they've finally turned him heel because that crowd was not fond of the 'Beast Incarnate'.
I don't think I am the only person who noticed the (definitely not paid actors) small group of Roman fans that the camera panned to with the mic turned all the way up. Honestly, if you have to go to this much effort to get him cheered, just give up.
Their match on Friday should be fine, and steel cages are always good fun. I am currently in the mindset that Roman will win, given everything that was said yesterday, but then I was pretty sure he'd win at WrestleMania so don't believe anything I say.
Woken Matt Hardy and Bray Wyatt beat The Ascension in an acceptable match. Good.
Dolph Ziggler and Drew McIntyre squashed Titus Worldwide. Fine.
Baron Corbin cut the worst promo I have seen in a long time before attacking No Way Jose. Okay then.
And speaking of bad promos, Alexa Bliss made a "public services announcement" calling Nia Jax a bully and fat. This was cringeworthy to the extreme and, for someone who is as good on the mic as Alexa, a real waste of time.
In two more surprising results of the night, Chad Gable beat Jinder Mahal, and Elias beat Bobby Roode with the weakest finisher I've ever seen…apart from the Bayley to Belly.
I was very pleasantly surprised by Gable's win, as he is clearly an incredibly talented in-ring performer and his natural exuberance is very popular with crowds. During our live coverage of the show last night, our tweet about Chad Gable having a singles run was swamped with people agreeing, so there's clearly a desire to see him higher up the card.
Bobby Roode has to be heading for a heel turn. It's clear that Vince sees him as an entrance and a robe, and very little else, so he needs to be given the opportunity to prove doubters wrong. He's a natural heel, and if losing last night and subsequent losses make him turn, then I will stop complaining, but for now, I will continue to complain.
Having him lose after literally being pushed against the ropes also makes him look incredibly weak. I think I could have kicked out of that one.
Throughout the night, Bo Dallas and Curtis Axel attempted to form a new shield with Seth Rollins, and once that failed, they tried to form a new Bálor Club with Finn. This, of course, led to them losing in a tag match against Finn and Seth, but I personally hope this isn't a sign of things to come.
Bo and Curtis may not be the world's most talented performers, but they could definitely be a main player in the tag division if given the chance.
Sami Zayn and Kevin Owens have their own show on Raw now, and after last night, I hope it continues as a regular part of WWE TV. They managed to carry the ever goofy Kurt Angle through an interview, which included some genuinely funny moments.
Kurt took offense to a number of things that were said, and rightly so, and therefore booked Zayn and Owens in a tag match against the 'cruiserweight team' of Bobby Lashley and Braun Strowman later that night.
Here's something I never thought I'd say. Braun Strowman and Bobby Lashley would be an incredible tag team. The size of both men in the same ring is just an incredibly intimidating thought and they could easily rip through the entire tag division.
Of course, this isn't going to happen with Braun being so over as a singles competitor, and Lashley also just coming back from a long spell away from the company but it's still something that for the time being I can watch and enjoy immensely.
They completely ploughed through Sami and Kevin, as we all knew they would. These losses seem to be building to another Kevin and Sami break-up, but for now, I'm just going to enjoy them.
The show finished with a 10-woman tag match between every single baby face and heel on the raw roster. The match, as I predicted, ended with Ronda Rousey interfering to help her good friend Natalya who was being attacked by Mickie James.
I took two things from this.
Clearly, Ronda can't run. Even when her friend is being attacked, she just does this angry looking power walk, so she's obviously not that bothered.
Secondly, I can see the rest of the division becoming increasingly tired of Ronda taking the spotlight even when she's not in the match. There's a way of making her a star, and they're done a good job so far, but don't let her completely overshadow everyone else on the division.
My guess is that Natalya gets tired of being helped, and will turn on Rousey, leading to a trainer vs. trainee match. As long as Rousey annihilates Natalya, I will have no issues.
And that was a very uneventful Raw. Let us know what you thought in the comments below or on Twitter here.