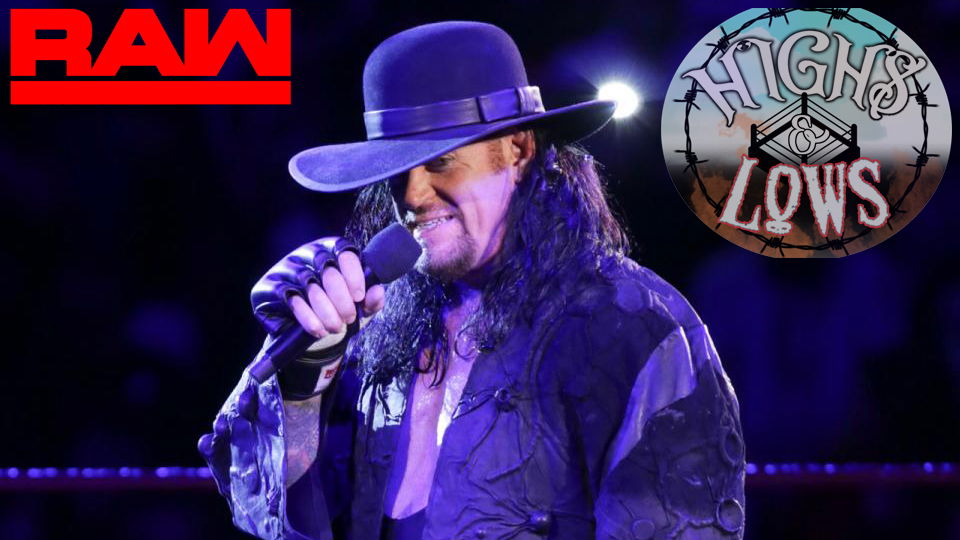 In the this regular feature, we attempt to take an objective, balanced look at the big shows, looking at the High and Low points in equal measure.
Following our look at Hell in a Cell, we turn our attention to the post-PPV edition of Raw.
As ever, this is purely opinion. Feel free to let us know your own Highs and Lows. Share your opinion in the comments below, on Twitter or via our Discord chat room!
High: Undertaker's promo
It's hard to go too far wrong with The Undertaker.
The Dead Man is so over with the crowd that even a fairly routine promo like this is an easy highlight of a drab product.
Undertaker called out Triple H for doing more in the boardroom than the ring and referred to him and his running buddy Shawn Michaels as delusion.
He then announced that Michaels would be in Triple H's corner at Super Showdown (which was an odd thing for him to declare, thinking about it) but that he had it covered because Kane would be in his corner.
Yey, it's 1998 again!
Low: Brock and Roman again!?
We knew it was coming after what happened at the end of Hell in a Cell and now it has been made official: Lesnar will tangle with Roman Reigns for the fourth time on pay-per-view this year.
The difference this time is the inclusion of Braun Strowman, which actually makes sense following what happened at SummerSlam and Hell in a Cell.
Even so, does anybody want to see Brock and Roman go at it again? Weren't we supposed to be done with this? Roman's reign (ha) would benefit from fresh opponents, not mindless retreads.