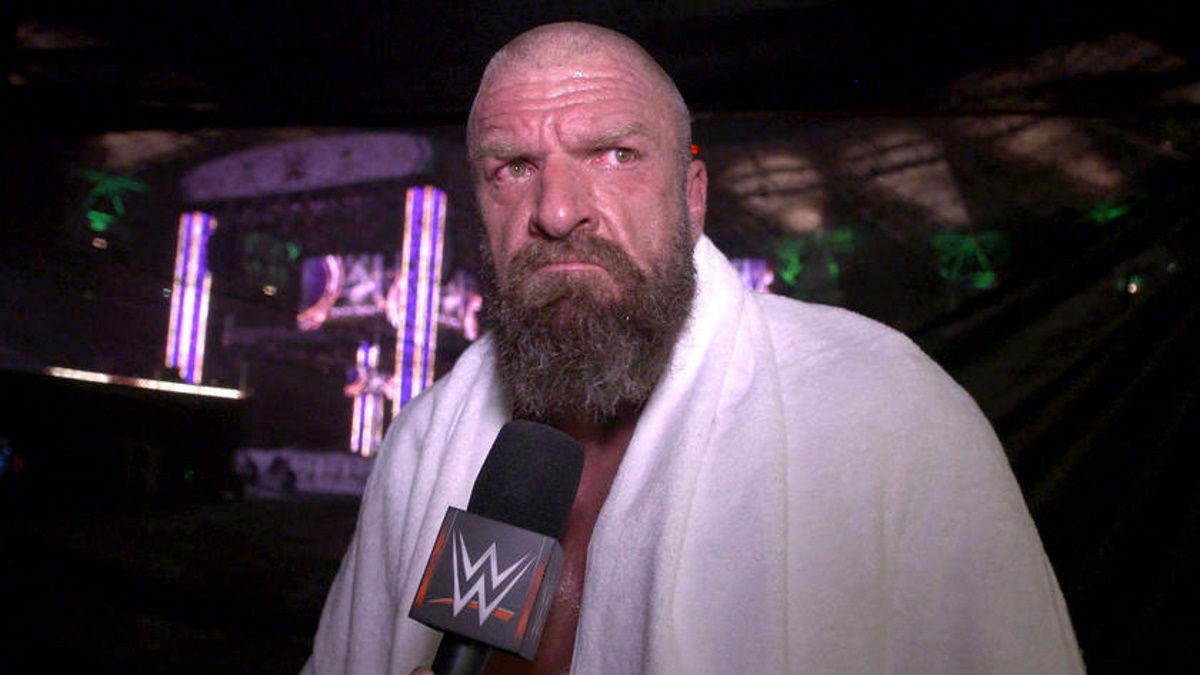 A look at THAT disastrous moment during the 2023 Royal Rumble, as well as what could be in store for us at WWE Elimination Chamber.
Some big talking points coming out of Royal Rumble, so let's take a look at them.
Royal Rumble Disaster
Generally the Royal Rumble matches were well-received, largely because they were better than last year (faint praise really), but they certainly weren't without their issues.
It seemed like there were a lot of problems fundamentally, organisationally and logistically, with people not really knowing what they were supposed to be doing or when they were supposed to be doing it in the context of a Rumble match.
The new entrants often found it hard to shine because no-one was giving them the chance, there were a lot of missed spots because they were timed poorly, a few taking place during entrances.
Three examples were when GUNTHER waited until Bobby Lashley's music hit before he chopped Brock Lesnar, Otis being eliminated during an entrance when the camera wasn't looking, and Nia Jax's music playing before the countdown had even started.
Perhaps issues like that are to say Pat Patterson is really missed.
But there was ONE particular moment that was more bad luck than anything, and that was, for the second straight year, Kofi Kingston whiffing his survival spot.
There's only so much you can do, and Kingston's been in enough Rumbles now that he's pretty much managed to do all that can be done in the way of surviving, which brings with it the pressure to think of new ideas, whether they're realistic to pull off or not.
It may just be time to admit defeat… At this point, it seems the risk might not be worth it. Because the issues I mentioned before can be caused by exactly this. One accidental elimination throws everyone off and the thing could fall apart.
It didn't fall apart or anything, but it's not exactly going to help.
Next year, instead of Kingston surviving in an incredible way and then getting eliminated straight away anyway which is what usually happens, how about he actually just has a good run with a couple of big eliminations?
The 2024 Rumble is gonna be pretty interesting. Does he think "third time lucky", or does he think it's time to give it up.
WWE Elimination Chamber 2023 Plans
The big question is, what on earth is WWE going to do at Elimination Chamber?
The Royal Rumble event closed with one of the most memorable angles in recent memory, with Sami Zayn finally turning on Roman Reigns who had beaten down Kevin Owens and expected Zayn to do the same.
Zayn instead struck Reigns with a chair, which prompted Reigns, Solo Sikoa and Jimmy Uso to then attack Zayn as well.
One man who didn't attack Zayn? Jey Uso. Jey walked out on the rest of the Bloodline, conflicted about what had just happened and whose side to take.
So again – what happens next at Elimination Chamber? The idea was always to do the Reigns vs Zayn match here with it being in Zayn's hometown of Montreal, but it feels like this whole storyline deserves a WrestleMania main event payoff.
If it's Zayn vs Reigns at the Chamber, the idea for Mania would then be Zayn and Owens vs the Usos.
Through winning the Royal Rumble, Cody Rhodes obviously has a title match at Mania against Reigns, and people are racking their brains trying to think of ways that Zayn can get one too.
Does Adam Pearce make a ruling that the Rumble only earns you a shot at one of the titles? Does Cody Rhodes basically say "I want one thing, the WWE Title, and I don't care about the other one"? Which would free that up for Zayn.
Or do we just accept the fact that Sami Zayn isn't going to get THAT WrestleMania moment with Reigns. Him and Owens winning the tag title would obviously be huge too… but it almost doesn't feel huge enough given the ride he's been on.
The problem is, would Reigns doing two matches work? If he loses a title on night one, does that make losing a second title on night two less meaningful? Probably.
And there's also the question of… what do you do with the Chamber match itself? Do you have one for the US or IC Title? Do you just not do a men's Chamber at all and keep it to just a women's one?
WWE has some very big decisions to make in the next few weeks, because before we know it, WrestleMania will be just around the corner, and it'll be the first huge test of what Paul Levesque (Triple H) can conjure up for such an occasion.
Think you're a wrestling mastermind? Well you can prove it by taking quizzes in our brand new quiz section! Don't forget to tweet us your results!