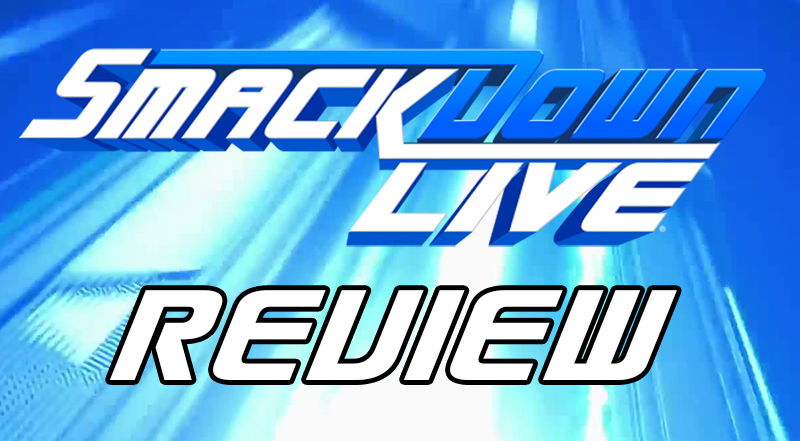 What day is today?
It's Ruuuuuuuuu-Wednesday.
Due to my unwavering certainty that there was absolutely no chance Rusev was winning last night's Money in the Bank qualifying match against Daniel Bryan, I wrote a full rant about Rusev being used as a glorified jobber.
Whoops.
But I don't think I'm the only one who was surprised by the result and many other results from last night.
Starting with the Rusev vs Bryan match, could this possibly be the beginning of something for the Bulgarian? Yes, I know it's almost certainly just wishful thinking, but he won pretty much clean, with next to no interference from Aiden English.
And it's not as if it was a quick kick after being worked over for the whole match. He shared the offense with Bryan, again, something that made his victory all the more surprising.
Who knows, maybe Bryan, who has always said he wants to help put over deserving stars, told the writers to stop booking Rusev so badly, and that he would happily take the loss.
The only thing is that in terms of storylines, this kind of buries Big Cass as a credible main event heel.
He loses to Bryan at Backlash and beats him down in anger. There's no sign of him on Smackdown, despite Bryan having a match. Rusev, a mid-card heel, then beats Bryan, making Cass look like a lower-mid-card heel.
They're going to have to do something pretty special to turn the big man around.
But what about the rest of the show? Well, it started just like Raw, with the general manager coming out to announce some Money in the Bank qualifiers. Copy and paste WWE, copy and paste.
It's still weird seeing Paige as the GM, but she's growing on me. I do however feel she's in need of new music, as when it started, I was wondering why Absolution was starting the show rather than Paige.
And speaking of Absolution, it looks like they might have actually split up, as Mandy Rose made her single debut on Smackdown Live with a victory over Becky Lynch.
Why though?
You could have used anyone if you just wanted her to get a cheap win on her debut. Why does it always seem to be Becky being rolled up?
She can be as popular as she likes, but if no-one actually believes she's going to win anything, her credibility will disappear.
In the first surprise of the evening, The Miz beat Jeff Hardy in a high-quality Money in the Bank qualifying match. The Miz continues to have very good matches, proving again and again what a valuable asset he is.
Most importantly, this match was actually given some time to develop, and therefore we had lots of near falls, heels tactics and Jeff Hardy jumping off things and looking increasingly like he's getting too sore for wrestling.
Miz stole the win with a surprise roll-up, backslide pin thing after Jeff hit a 'Swanton Bomb'. This was a genuine surprise, so much so that I looked down at my pad and made a note that Jeff had won, only to look up and see the Miz celebrating.
If this turns into a feud between the two men, I am more than happy with that.
Cracking stuff – but a shame Jeff isn't in the ladder match.
Turns out Shinsuke still can't speak English, but he still managed to put together a nice little segment with Renee Young backstage. Renee was in dire need of a pick-me-up after her God-awful segment with Bobby Lashley on Raw.
Carmella cut a promo about how she beat Charlotte Flair. Now, I've seen a lot of people criticizing 'Mella, and I can see why, because she was 100% carried through her Backlash match, and even then it was pretty poor.
They do need to limit her in-ring segments as she is still incredibly green having been brought up to the main roster approximately 10 years too soon. However, she's still great on the mic, and if they actually do something with the alliance they teased between Carmella and the IIconics, they could do her dirty work while she boasts about being the best.
And on the subject on the IIconics, Peyton Royce lost to Charlotte in a Money in the Bank qualifying match. Again, this match was pretty decent, due to the amount of time it was given to develop.
Charlotte eventually won after a few near-falls, locking Royce in the 'Figure-eight'. Like Carmella, The IIconics are far more talented on the mic than in-ring, but as they're still much better than Carmella, they could be great hench-women for the new champ.
Xavier Woods lost to Cesaro in a short but fun match, continuing the feud between The New Day and The Bar. There has been no sign of The Usos or the Bludgeon Brothers for a few weeks now, but hopefully the New Day and Bar feud isn't just a placeholder, and actually develops into something more substantial.
And that was Smackdown Live. Decent show with some good matches. Let us know what you thought in the comments below or on Twitter here.