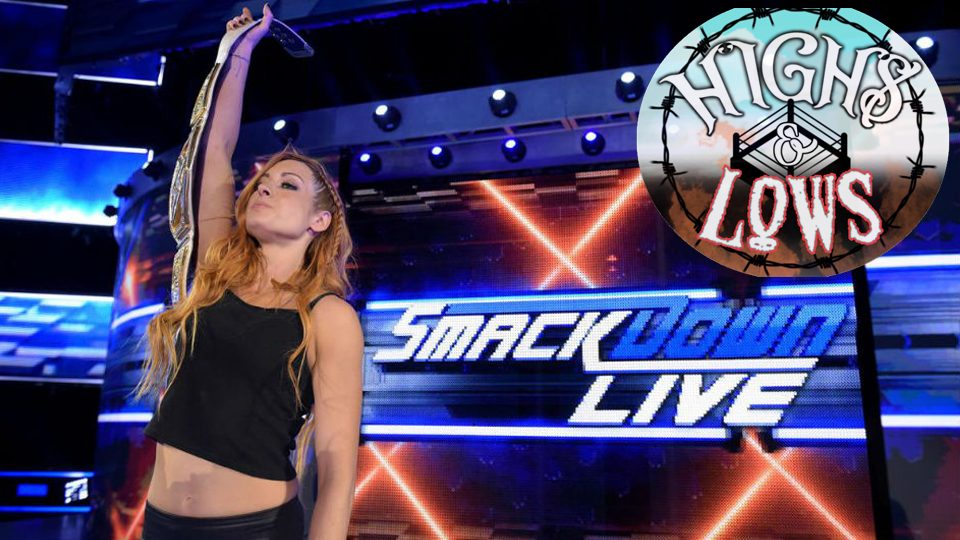 In the this regular feature, we attempt to take an objective, balanced look at the big shows, looking at the High and Low points in equal measure.
Following our look at Hell in a Cell, we turn our attention to the post-PPV edition of SmackDown Live.
As ever, this is purely opinion. Feel free to let us know your own Highs and Lows. Share your opinion in the comments below, on Twitter or via our Discord chat room!
High: Everything about Becky Lynch
She's an absolute diamond mine at the moment. She can do no wrong and the crowd are lapping up everything she does.
Her mocking of Charlotte Flair was a brilliant exposing of exactly what's wrong with Charlotte's babyface character. Calling herself "The Queen" doesn't endear her to anyone, a fact beautifully pointed out by Becky.
WWE's favourite word "bitch" was thrown out once again, and was the spark that lit the flame. Becky again ended up on top, throwing Charlotte around ringside before locking in the Disarm-her for good measure.
I almost don't care that WWE are trying to make her a heel, because everyone loves her enough to make her feel like a badass tweener, and that's exactly the role she needs to be in.
Low: Everything about Asuka
At least she's found a new best friend in Naomi. I was worried because she seemed to be the only person without a best friend and to get anywhere in WWE women's wrestling, you NEED a best friend.
Remember the days in NXT when she was treated with respect because she was the best wrestler in the company? I know I do, and it still makes me cry at night.
Now she's getting lucky wins against the likes of Billie Kay, whose goofy selling is about as convincing as me telling my parents my love life is going well.
She and Naomi will face Peyton Royce and Billie Kay at Super Showdown, presumably losing to the home town girls.
Here's an idea, bring up Kairi Sane and Io Shirai and let them destroy everyone. Please.