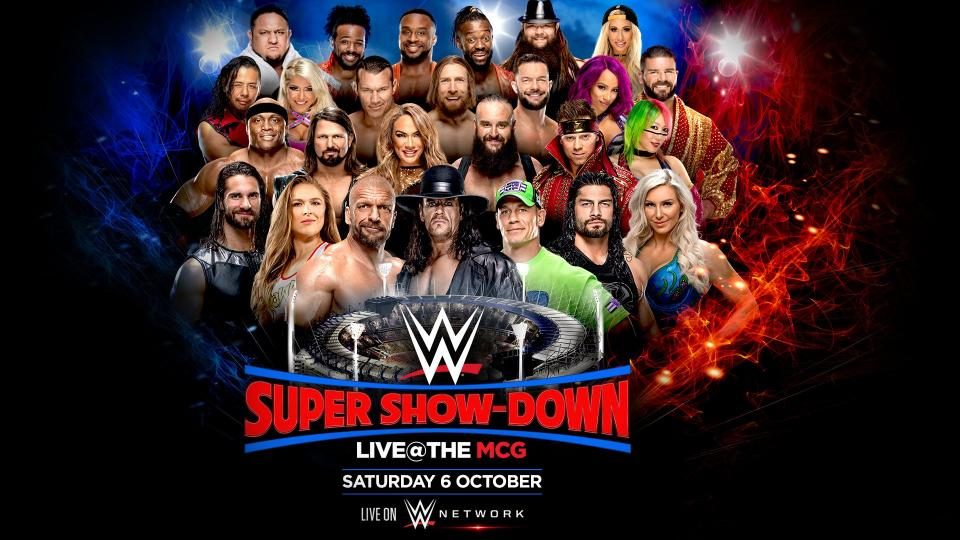 Somehow, so soon after Hell in a Cell, we're already just a day away from another major WWE event in Australia's Super Showdown. It's a crazy time to be a WWE fan.
The event will stream live on the WWE Network from 5am ET/2am PT on Saturday, October 6, from the Melbourne Cricket Ground in Melbourne, Australia.
Despite it being described by many as a "glorified house show," much like Greatest Royal Rumble was, there's no denying that WWE has amassed quite the card here.
With a whole host of great matches lined up, here are our WWE Super Showdown predictions!
---
Becky Lynch (c) vs. Charlotte Flair – WWE SmackDown Women's Championship
I'm not nearly as jaded as others about the recent brutally botched Becky Lynch heel turn. I think she's doing great with it and I'm patiently waiting for WWE to get on board and book her the right way.
As good as Charlotte is, she's never going to convince the fans to cheer for her over their new redheaded badass hero. Where Charlotte is concerned, the crowd senses that WWE is starting to repeat itself and the female Flair is becoming less of a golden heroine, and more Roman Reigns v2.
If WWE is smart, they're going to keep the title on Becky and let her shine against someone else while we get a short break from Charlotte's relentless push.
Prediction: Charlotte Flair