Kevin Owens & Sami Zayn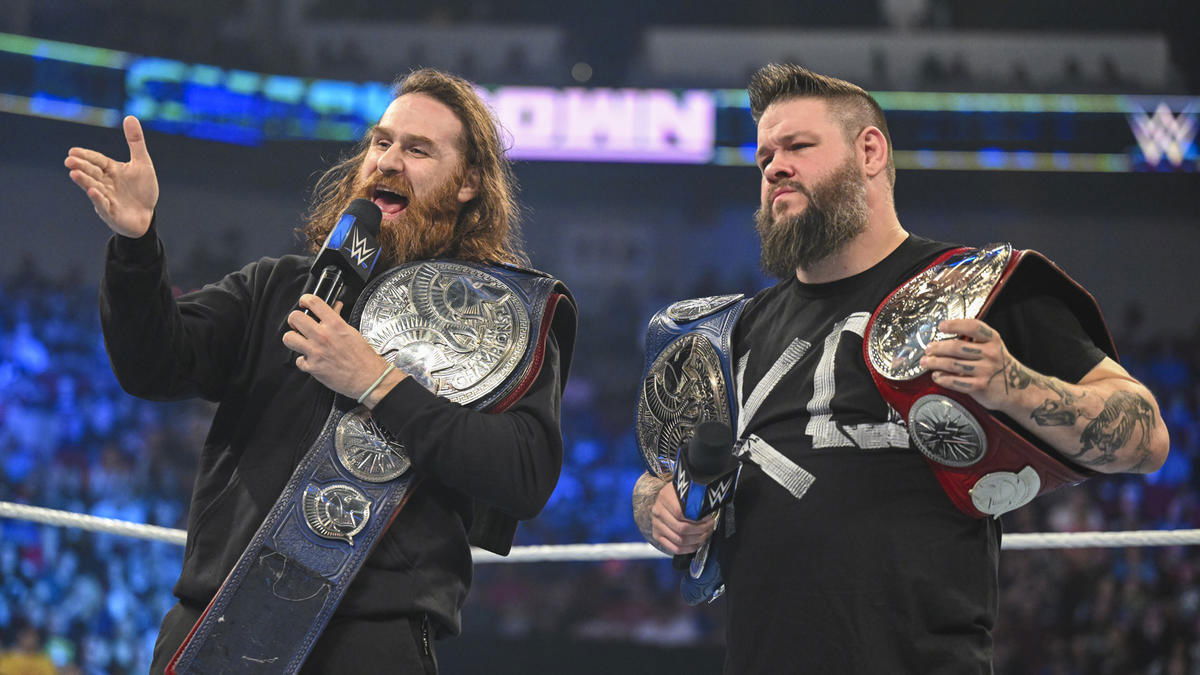 The current Undisputed WWE Tag Team Champions have an interesting time coming up.
They're defending against the Usos in a WrestleMania rematch on SmackDown this Friday (April 28).
Under normal circumstances, this would maybe seem like a nailed on first title retention since it's so soon after they won the belts, but circumstances don't appear to be normal right now.
WWE has Night of Champions coming up on May 27 in Jeddah, Saudi Arabia.
In previous iterations of the event, the whole USP of Night of Champions has been that every championship in WWE is defended on the show.
However, neither Zayn nor Owens travel to Saudi Arabia, which means they won't be able to defend, which obviously opens up the possibility that the Usos could quickly regain the belts.
There's also the fact that this Friday where they defend against the Usos is the draft episode, so WWE could pull some kind of stunt where they lose the belts and get separated.
That would be a huge disappointment, and hopefully it doesn't happen.
Night 1 of WrestleMania 39 was one of the best moments in WWE for quite some time.
It would feel a bit like it was all for nothing if Zayn and Owens aren't together just a few weeks later.
Click the next page button below for more.