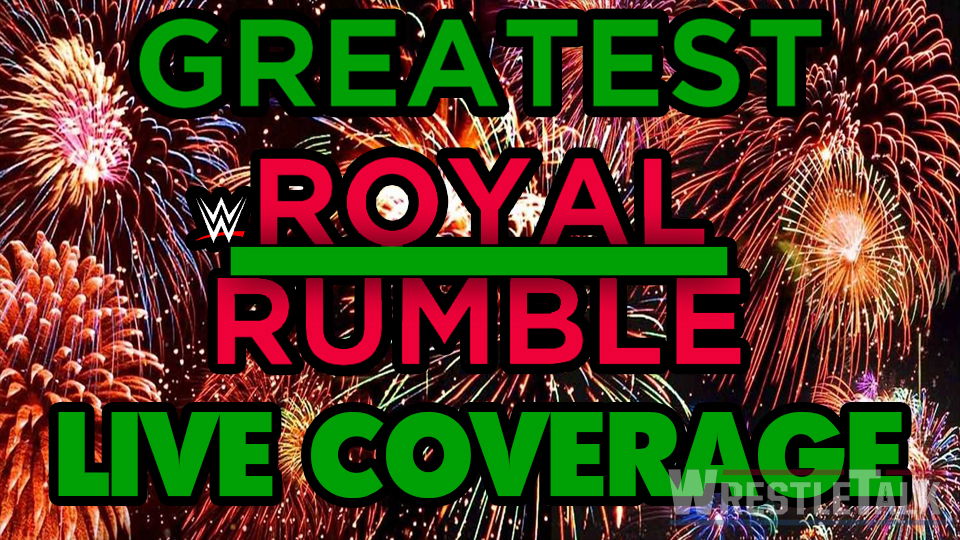 Welcome to the live thread for WWE The Greatest Royal Rumble, live from Jeddah, Saudia Arabia. What we thought would be a glorified house show has become, somewhat, like a second WWE WrestleMania; it's become a whole beast of its own. With 10 matches on the six hour card it is sure to be one hell of a show. What match are you most looking forward to?
You can read our preview for the event here, which runs down the card and everything YOU need to know. Not only that but you can watch WrestleTalk's WrestleRamble and find out our predictions for the historic show.
If you have any questions about the show you can tweet us throughout the broadcast at our official Twitter or send them to myself, Fraser Porter on Twitter.
LIVE THREAD:
5:00 PM – We start the show with the national anthem of Saudia Arabia, followed by the US national anthem.
5:05 PM – WWE is using fireworks! I repeat, WWE is using fireworks! The arena looks amazing with everyone inside and the set looks incredible, WWE have gone all out on this show.
First match up tonight is John Cena vs Triple H so they are starting the show very strongly. Who will win? My take is John Cena will win to make up for his loss at WrestleMania.
Starting off strong tonight! Who do you think will win? RT for John Cena, Favorite for Triple H #WWEGRR #GreatestRoyalRumble

— WrestleTalk (@WrestleTalk_TV) April 27, 2018
5:10 PM – Triple H is making his way to the ring to a massive ovation from the crowd. Followed by John Cena, the crowd loves him; no divide like there usually is. Cena is entering surrounded by children from Saudi Arabia, both boys and girls.
More fireworks go off – if they do this for every entrance they will have exceeded the amount used for WWE WrestleMania.
5:15 PM – Cena gets the upper hand early in this match; feels like 2008 watching this match.
Triple H mocks Cena with his 'You Can't See Me' hand gesture. Slow start to the match however this should be a good match. The atmosphere seems strange, it's not your usual WWE crowd and they are reacting to everything but not as you would normally expect.
That's why they call him the #CerebralAssassin…#WWEGRR @TripleH pic.twitter.com/WxGhLnTPjr

— WWE (@WWE) April 27, 2018
5:20 PM – Triple H attempting a pedigree is reversed into an AA attempt by John Cena. Triple H hits the 5 knuckle shuffle on Cena, stealing his own move!
The crowd seems very into this match, which is great to see. This match sets mood for tonight and gives the whole show a big fight feel.
5:25 PM – Cena hits the AA…AND kick out by Triple H!
Pedigree by Triple H…AND Cena kicks out!
5:30 PM – John Cena wins with an Attitude Adjustment. Good start to the show so far.
Another AA means 1️⃣2️⃣3️⃣ as @JohnCena picks up the victory over @TripleH to kick off @WWE Greatest Royal Rumble! #WWEGRR pic.twitter.com/WXJ1EAys3P

— WWE (@WWE) April 27, 2018
Cena gets on the mic after the match and praises how amazing the event is.
"Despite what is going on in my universe, I was not going to miss this event. I want to say thank you to the Kingdom of Saudi Arabia…" – John Cena