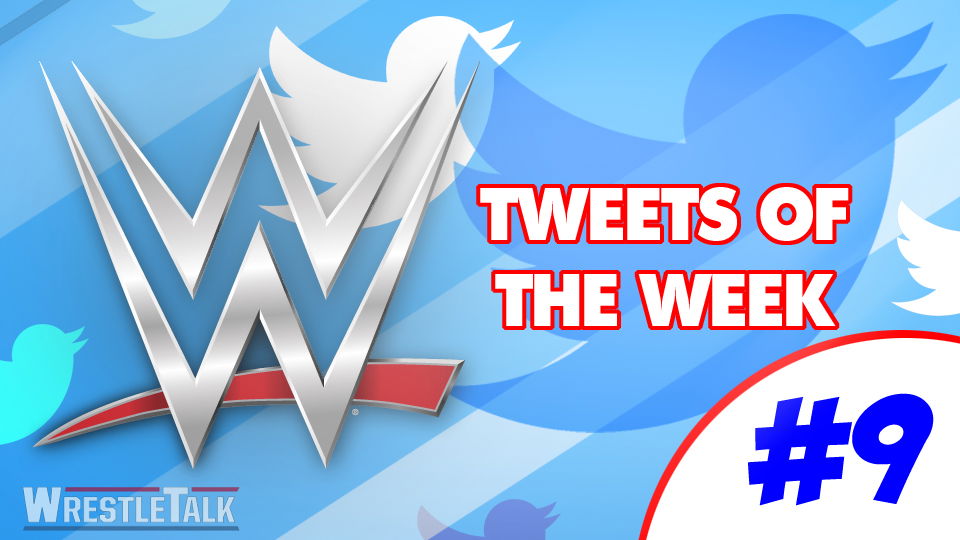 In the ninth edition of this series, WrestleTalk writer Kevin Cavanagh searches Twitter for the best Tweets from WWE superstars and fans over the past week. If you think you have what it takes to make it onto the list, be sure to follow Kevin on Twitter (@WrestleTalk_KFC) to submit your comments and dankest memes!
(10) GOOOOOOOOOOOOOOOOAL
I HEAR VOICES IN MY HEAD
THEY TALK TO ME
THEY UNDERSTAND
THEY TALK TO ME pic.twitter.com/olFi1Kulmu

— PsychTysonForAll (@PsychTyson) July 1, 2018
In other news, I miss Randy Orton!
(9) LeBron Crushes The Miz
https://twitter.com/mikethemiz/status/1013587532607639552
However, he now has an easy script to follow the next time he needs to be booed in Cleveland!
(8) Yellow Starburst Are Awful
never let anyone treat you like a yellow starburst, you are a pink starburst. ? pic.twitter.com/SOtErtLol0

— Nattie (@NatbyNature) June 27, 2018
The life lesson of the week does not come from John Cena, but from Nattie!
(7) Liam. You just made the list!
Best Wrestlers Ranked:

10: It's hard
9: To rank
8: Wrestlers
7: From best
6: To worst
5: As each wrestler
4: Is different
3: In their own
2: Unique way
1: Chris Jericho

— Liam Winnard (@LiamFWinnard) June 29, 2018
2x in a row on WrestleTalk's Tweets of the Week is pretty impressive, if I do say so myself. Liam's list is 100% accurate, by the way. Did you miss last week's? Here it is.
(6) Banks and Corbin Teaming Up?
Bayley got my flight canceled to #WWERapidCity so sorry to all my fans. I was going to put on a 5star co main event!

— Mercedes Varnado (@SashaBanksWWE) June 29, 2018
I'll hold it down and put up a 7 star

— mayor of jackpot city (@BaronCorbinWWE) June 29, 2018
Looks like everyone is looking for that next 7-star match from Mr. Meltzer. How about Sasha and Baron vs. Alexa and Braun? We've got some mixed match challenge storylines that need answering!