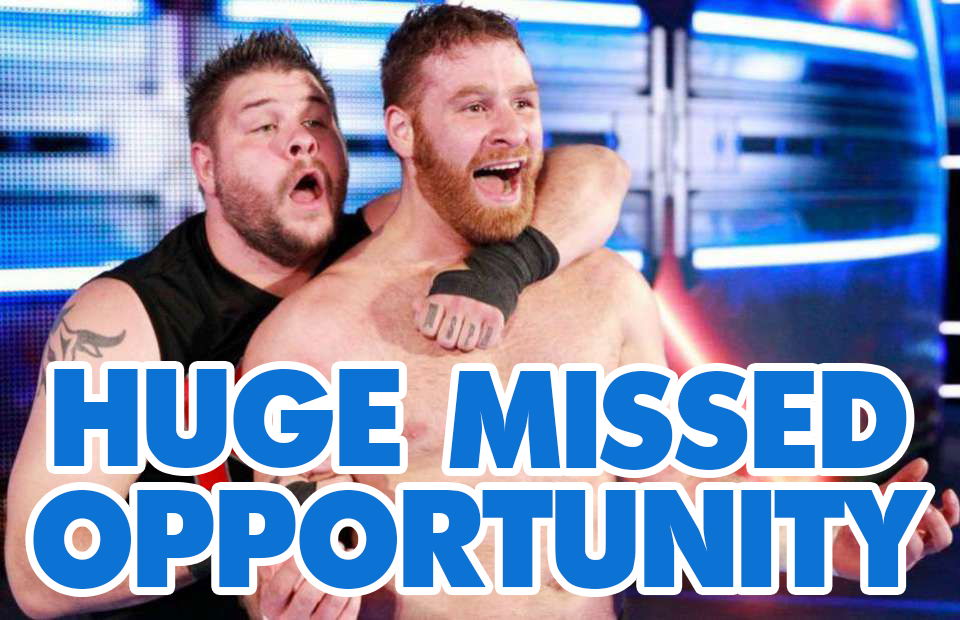 As it currently stands, the relationship between Kevin Owens and Sami Zayn is much like the relationship between Rusev and Wrestlemania: it isn't looking good, but all we can do is hope for the best. Both men are without a doubt two of WWE's most promising talents, and a feud between the former friends could have easily built to a world title match at next year's Wrestlemania if only WWE had the restraint to hold off on their breakup angle.
It all started at Hell in a Cell last year, where Owens' 'guardian angel' swooped in to save him from a Shane McMahon top of the cell elbow drop, handing him the pinfall in the process. This was a perfectly executed spot and a masterful heel turn on the part of Zayn. It seemed all the pieces were in place for this reunited friendship to last for a good while, curating a genuine on-screen best-friendship that would eventually be torn down, presumably by Owens. Little did we know, it would take only three and a half short months for the seeds of hatred to be sown.
The main event in the January 30 edition of Smackdown Live saw Kevin and Sami take on AJ Styles and Shinsuke Nakamura in a tag team bout, wherein the best friends began to bicker. Bickering turned to yelling, and yelling turned to Sami deserting his best friend, walking out and allowing Kevin to be overwhelmed and defeated by Styles and Nakamura. Despite not being as climactic a breakup as it could've been, it seemed quite final. An altercation like that would have put a definitive end to any other wrestling alliance.
Since that night, however, Kevin and Sami have remained in an odd friendship limbo, which hasn't served for very great story-telling. They go back and forth between cordiality and bitter hatred at a rate that is impossible to keep up with narratively. Fast forward to today and WWE have still failed to either pull the trigger on their breakup or mend the wounds between them so they can once again be a unit. For me, it has gotten to the point where neither outcome would make a very satisfying story.
We've seen the pair exchange blows and go all out in an attempt to pin each other in the main event of Fastlane, only for them to attack Shane McMahon as a unit on the following Smackdown Live, a show that also featured Kevin and Sami cutting bitter promos on each other.
I feel exhausted both as a WWE viewer and as a huge fan of both Kevin Owens and Sami Zayn who was hoping for them to simply remain besties until the time was right. Just imagine how great a Kevin Owens and Sami Zayn WWE Smackdown Tag Team Championship feud against the New Day or the Usos would've been.
What could have happened if the handicap match for the WWE Championship had been held off to say Summerslam or Survivor Series later in the year and the two of them had won? Becoming the first co-WWE Champions would have a great main event storyline for the blue brand if it hadn't been wasted back in January. This could've been the perfect opportunity for a jealousy-fueled betrayal leading up to Wrestlemania 35 next year.
'A match for sole ownership of the WWE Championship'… it writes itself.
WWE clearly isn't headed in that direction, however, and that's something we'll just have to accept. At least we can look forward to seeing them on this year's Wrestlemania main card, where they'll most likely be crushed under the might of super-dad Shane McMahon. Hooray…