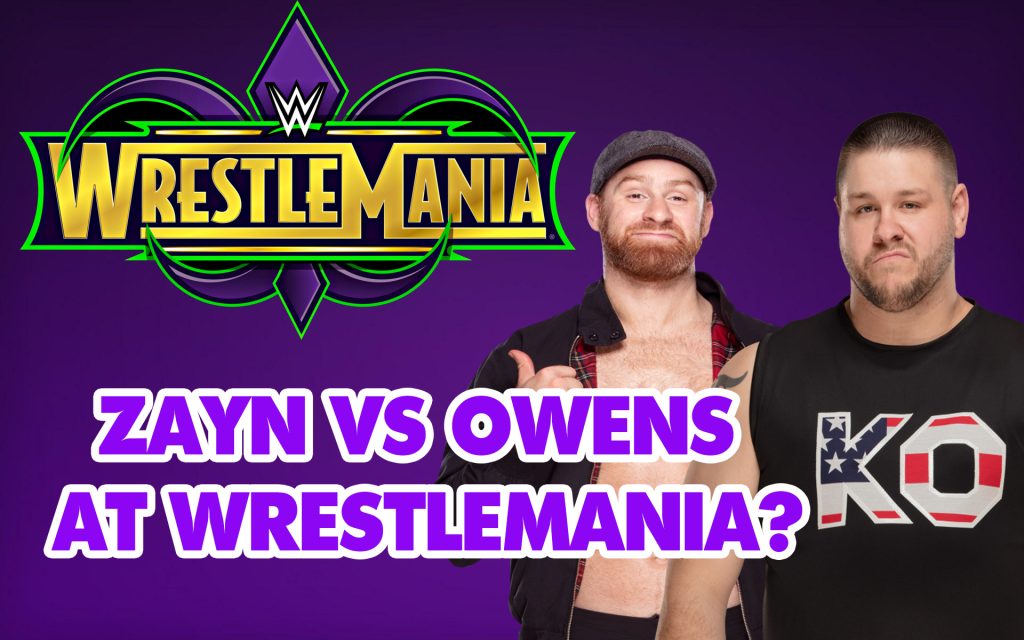 They have been best friends for a long time. They've broken up, gotten back together and broken up again more times than you can count. But after last night's SmackDown Live, it seems 'Kami', as A.J. Styles so aptly dubbed them, are heading towards their final breakup.
Early on SmackDown, in a backstage segment, Zayn promised Owens that he would lay down for him at this Sunday's Fastlane to ensure he got to go to WrestleMania 34 as the WWE champion. Later on in the evening during the main event fatal five-way match, Sami Zayn went against everything he had previously told Owens. At the end of the grueling match – and when Owens was at his most vulnerable – Zayn stole the opportunity to pin his "best friend" for the victory.
https://youtu.be/umFX9ueeiuk
Since Zayn's dastardly, desperate and opportunist actions, the internet has been buzzing about a possible Zayn vs Owens match at WrestleMania 34. But one must wonder, even if it does happen, will one match be enough to settle the animosity between these two? We all know from their rocky history that there is a lot of competitive bad blood between them.
If the match goes down at WrestleMania 34 and keeps these two out of the WWE title picture, I for one would be glad. After all, both Sami and Owens have proven over the past few years that neither is a big enough personality or draw to be the headline attraction of any show. Sorry guys, but it's the truth.