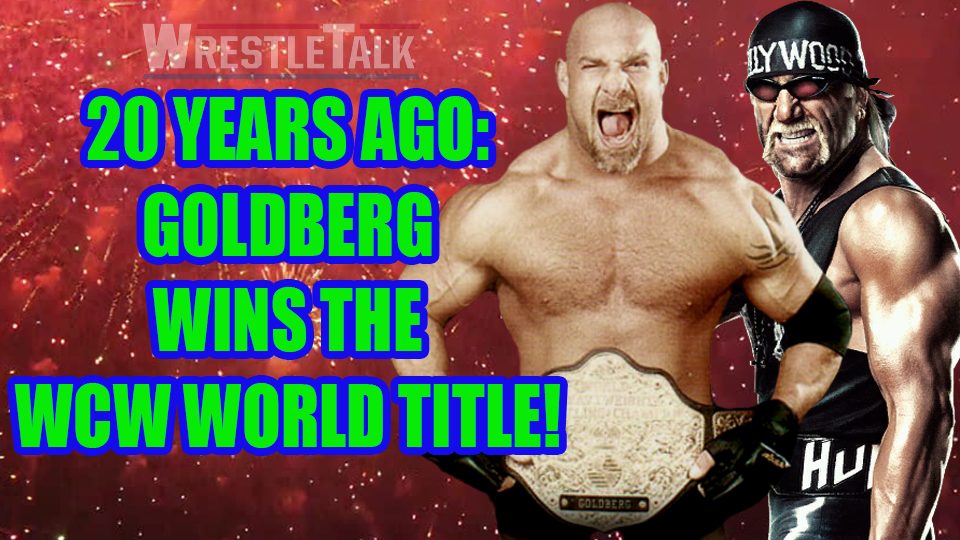 Today marks a very special anniversary in professional wrestling. It's exactly twenty years to the date that Goldberg, WCW's wrecking machine, the man who could seemingly not be stopped, defeated a tiring 'Hollywood' Hulk Hogan to capture the WCW World Heavyweight Championship. Like the moon landing and assassination of JFK, every long-time devotee knows where they were when they saw this live.
Officially debuting on September 22, 1997 and ripping through a cavalcade of jobbers before capturing the WCW United States Championship from Raven seven months later, Bill Goldberg was Eric Bischoff's very own Stone Cold Steve Austin. A man so popular that he had the drawing power to turn the tide in the ongoing Monday Night Wars – that, coincidentally, WWF were winning by summer 1998.
The audience reaction was overwhelming. He was a hero in almost every arena he walked that aisle. Though some took him to the limit, none could ever overcome his size or strength. We looked on the master of the Jackhammer as a hope. In many ways, he was WCW's last great hope of survival. With the company slowly sliding downhill with no way to halt their decline, the fan-base saw it. Even Eric Bischoff saw it, and that's why he took a leap of faith and decreed the wrecking ball would dethrone World Heavyweight Champion Hulk Hogan.
And do you know what? It could have worked.