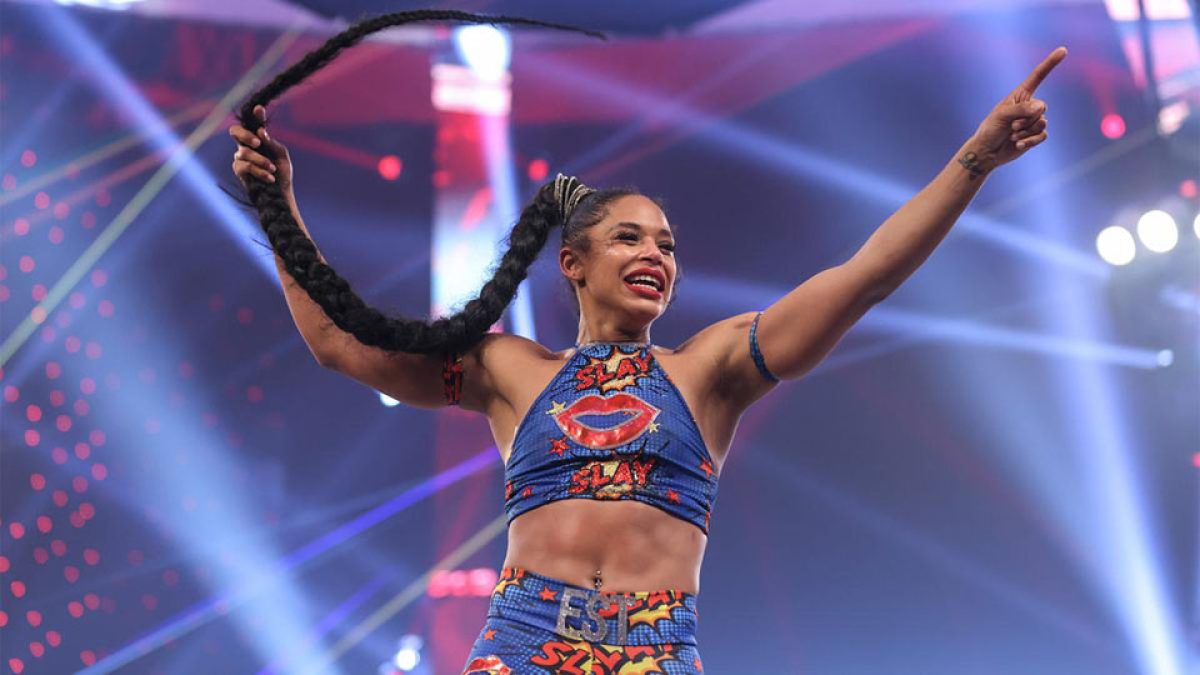 The Royal Rumble is one of the most exciting times of the WWE year, when one man and woman overcome the odds to punch their tickets to WrestleMania.
The platform has been used to launch new names into stardom over the years, most recently in 2021, when Bianca Belair was victorious in the women's match.
Bianca went on to defeat Sasha Banks for the SmackDown Women's Championship in the main event of WrestleMania 37.
Former WWE writer Chris Dunn recently spoke on the Public Enemies Podcast, where he recalled writing during Bianca's rise to stardom in the company.
He also noted that he believes her loss to Bayley during that time period helped her establish herself in the long run.
He said:
"She had lost to Bayley, which upset a lot of people, but I think helped her in the long run because I think it's really hard to have an unbeatable babyface. I think it made the second match better.
"So I was just like, 'Listen, you go out there, I don't give a shit what you say,' we had this promo. I think I told her, 'If you say something they don't like, I will take any heat for it, but you need to cry, you need to be emotional, you need to really feel the moment.' This is literally the biggest moment of your career. This promo is gonna say a lot. You need to actually feel it.
"She cried and it was emotional, and it was awesome, and Vince really won her over. But it didn't look like she was going to win the Royal Rumble. I thought about looking into putting a tag team together with her and Billie Kay, where I thought we could kind of do a modern Rock 'n' Sock Connection with them. It would have been awesome."
Dunn continued on, noting that Bianca was not originally slated to win the 2021 Royal Rumble, and writer Ryan Ward had to convince Vince McMahon to give her the win in the match.
Vince's original choice to win the match was, naturally, Charlotte Flair, before the winner was changed the night before the show.
Dunn said:
"I was in a Tampa hotel room, and we were watching some sort of football game, and an assistant had just left the Royal Rumble night-before meeting, and they changed the finish.
"Charlotte was gonna go over, and they rehearsed Charlotte going over. Bianca was gonna get eliminated midway through the match, and it got changed to Bianca going over. I think a lot of people voiced it, but this guy, Ryan Ward, he's been for 14 years. He was Cena's writer, and for my money, I think [he] had the biggest hand in the women's revolution. He was lead writer in the golden days of NXT when Kevin and Sami, and the Four Horsewomen, all that stuff.
"From my understanding, he kind of said to Vince something to the effect, 'Vince, if you look at the Royal Rumble tomorrow, we have Edge winning and Charlotte winning. We're not not making any new stars.' I think that really resonates, and Bianca was on such a roll where it kind of made sense. She also had to again, right after that match, really nail that post-match promo, and she did it, and she was just awesome and great."
Bianca Belair currently reigns as the Raw Women's Champion, and is set to defend the title against Alexa Bliss at this year's Royal Rumble event.
transcription via Fightful
Think you're a wrestling mastermind? Well you can prove it by taking quizzes in our brand new quiz section! Don't forget to tweet us your results!