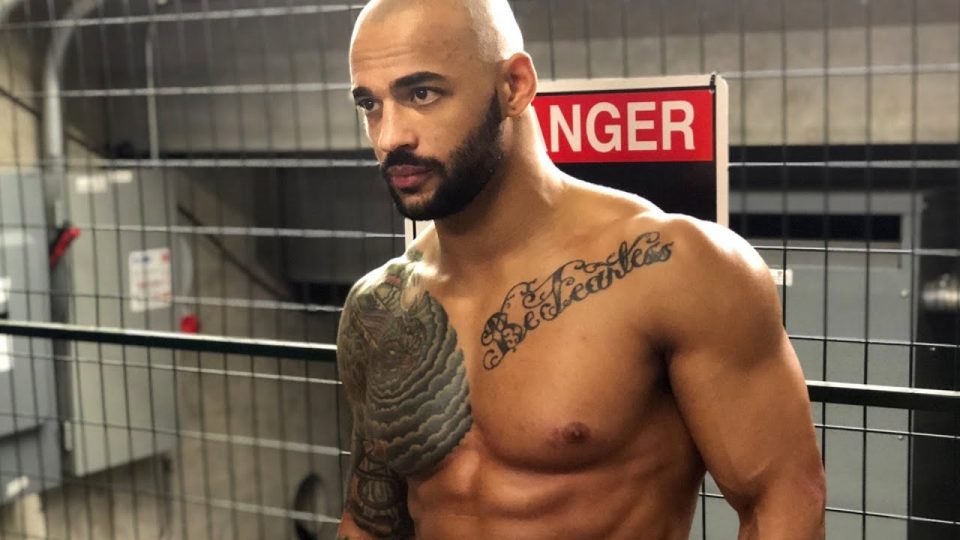 As you will probably have seen by now, Ricochet made his WWE main roster debut on last night's Raw, helping Finn Balor defeat Bobby Lashley and Lio Rush in a fun tag match.
Ricochet's high-flying, energetic ring style is sure to get him over with the fans, but one of his fellow superstars was seemingly unimpressed with the debutante's move set.
205 Live star TJP took to Twitter to accused Ricochet of stealing his moves, comparing it to when someone copies your homework at school.
Oh cool I think I wrote this ✊ https://t.co/TyNlPOkrFj

— ?? TEDDY PLAYER ONE ?? (@MegaTJP) February 19, 2019
Replying to a fan who asked if there was anything fans can do to support him, he said:
Probably nothing. The batting order is what it is. No matter how much time I spend in the batting cage or how many positions I can play. Sorry, I really wish I could will it into existence. https://t.co/1vRRlCSxhD

— ?? TEDDY PLAYER ONE ?? (@MegaTJP) February 19, 2019
Despite becoming the inaugural WWE Cruiserweight Champion, TJP has had little in the way of success, and fans on Twitter accused him of being salty because of Ricochet's higher position on the card, to which he replied:
Despite all that, I'm really happy for @KingRicochet because he's really awesome and deserves a shot.

— ?? TEDDY PLAYER ONE ?? (@MegaTJP) February 19, 2019