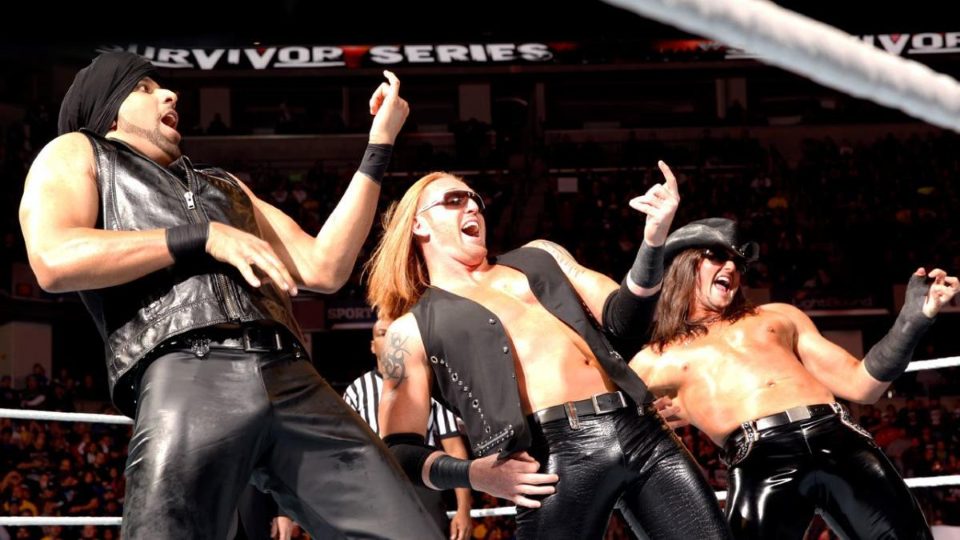 This coming week's WWE Network schedule has confirmed that 3MB will come together once again, this time on the newest edition of Table for 3.
The '3-Man-Band' consisted of Jinder Mahal, Drew McIntyre, and Heath Slater, who formed an alliance in 2012 on SmackDown, when Mahal and McIntyre rescued Slater from a Brodus Clay beat-down.
They disbanded in 2014, when Mahal and McIntyre were released from WWE. Of course, both wrestlers eventually re-signed with the company.
3MB's lineage isn't exactly the most iconic, but there are definitely some memorable moments to look back on. The group is probably most famous for the first ever 'WeeLC' match that took place on the Extreme Rules 2014 pre-show.
3MB's mascot Hornswoggle squared up against El Torito of Los Matadores, in what was essentially a shrunken down version of the TLC match. The fact that this is quite possibly 3MB's most memorable moment speaks volumes, really.
The trio actually went through a fair few names before settling on 3MB. A few that were thrown around include Encore, Slater Group, and the Rhinestone Cowboys.
The episode of Table for 3 will air after Monday's Super Show-Down go-home edition of Raw, on the WWE Network.
Who is your favorite former member of 3MB? Let us know on Twitter, Discord or leave a comment below.