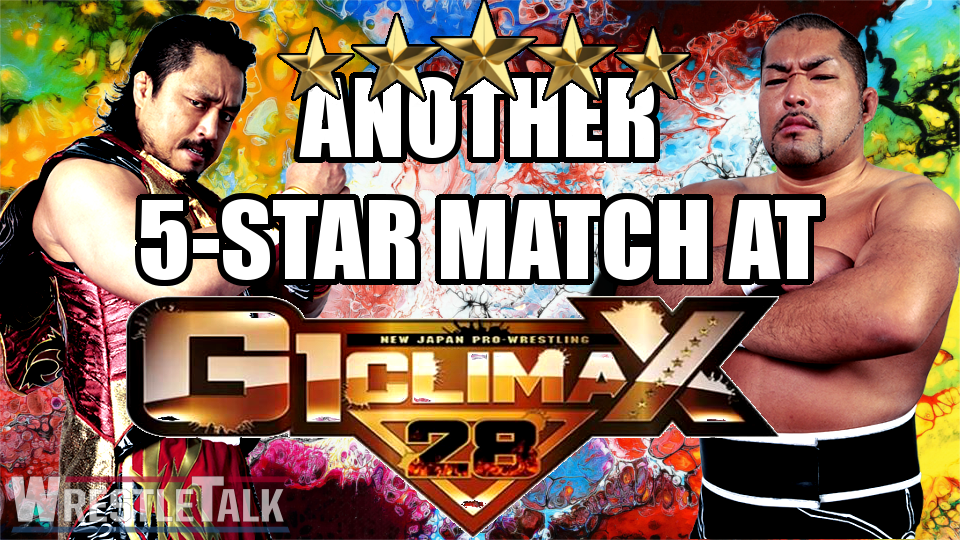 The 5-star matches just don't stop as Tomohiro Ishii vs. Hirooki Goto from Night 6 of the G1 Climax has received Dave Meltzer's 5-star rating.
Tomohiro Ishii managed to pull out the victory over the NEVER Openweight Champion Hirooki Goto after a fantastic, brutal match. The match was a classic Ishii match as it featured his trademarked strong-style performance. Goto and Ishii traded strikes with neither man wanting to be outdone by the other. Finally, Ishii got the better of Goto and got him with the brainbuster.
This match has received praise for being a fantastic wrestling match that did not need to use any risky spots or dangerous bumps. Goto vs. Ishii is the third 5-star match of this G1 Climax, following Kenny Omega vs. Tetsuya Naito on Night 2 and Kenny Omega vs. Hirooki Goto on Night 4.
With the win, Tomohiro Ishii will likely see a shot at the NEVER Openweight Championship coming his way in the months following the conclusion of the G1 Climax.
What has been your favorite match in this year's G1 Climax? Let us know in the comments or on Twitter here!
Related Content: