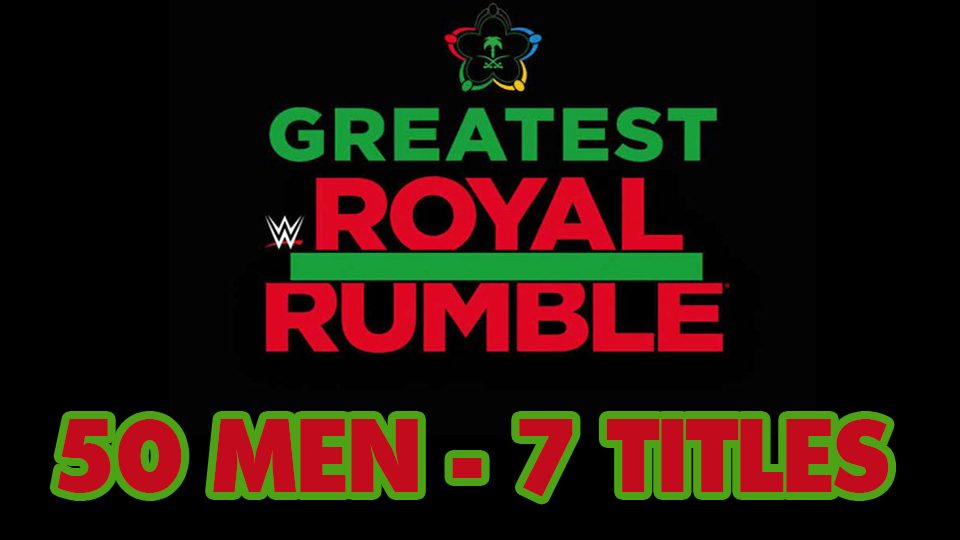 When WWE announced their 50-man "Greatest Royal Rumble" ever to take place in Saudi Arabia on April 27, some raised eyebrows, some rubbed their jaw from where it had hit the ground, and others were left asking "If you can do that, then why can't you hold a pay-per view in the UK?!"
Are you ready for the #GreatestRoyalRumble? https://t.co/ckIpssI3Z7

— WWE India (@WWEIndia) March 19, 2018
Since the announcement was made to much fanfare, there has been limitless speculation about who would enter – Chris Jericho has been mooted – as well as Roman Reigns as good as confirming that the gigantic event will be broadcast live on the WWE Network when he appeared on the Siruis XM radio show hosted by Jim Norton and Sam Roberts.
Now, however, it has been announced via a joint press release from Stamford, Connecticut and Riyadh, Saudi Arabia that seven championship bouts will be presented on the under-card:
"Following an agreement between His Excellency Turki Al Sheikh and WWE Chairman & CEO Vince McMahon, the Kingdom of Saudi Arabia invited the world to the King Adbullah Sports City Stadium in Jeddah, Saudi Arabia, on Friday, April 27, at 7p.m AST to celebrate the Greatest Royal Rumble event in WWE history. Tickets will be available Saturday, March 31, and the historic event will feature seven championship matches, including the WWE Championship, Universal Championship, Intercontinental Championship, United States Championship, Raw Tag Team Championship, Smackdown Live Tag Team Championship, and Cruiserweight Championship."
Interestingly, the Raw and Smackdown Live Women's Championships are conspicuous by their absence. Names such as John Cena, Triple H, Roman Reigns, AJ Styles, Braun Strowman, The New Day, Randy Orton, Bray Wyatt, and Shinsuke Nakamura have all been confirmed pending injuries, but as per usual with WWE the card is always subject to change.
The second Royal Rumble event in three months, along with the promotion's 100,000 seat Australian show later this year, is part of WWE's grand plan to have a bigger presence in other countries.