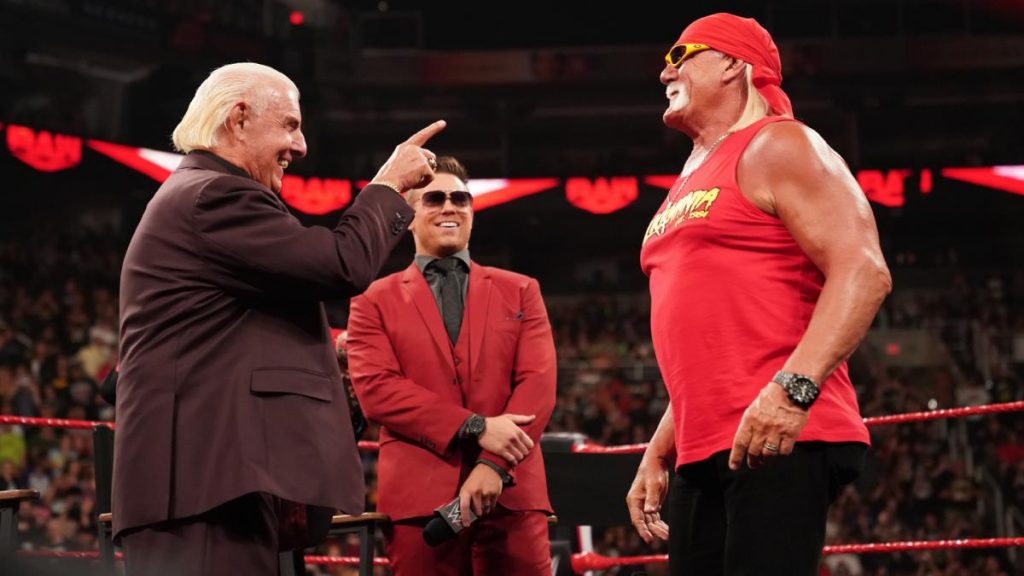 On this week's episode of Raw, both Ric Flair and Hulk Hogan returned to WWE TV to set up a Team Flair vs. Team Hogan match at Crown Jewel on October 31.
Unsurprisingly, the promise of seeing two of the most popular stars in wrestling history brought in a lot of fans. Unfortunately however, very few of those fans stuck around after the segment finished.
According to Dave Meltzer on Wrestling Observer Radio, over 500,000 (500 thousand) people tuned in for the segment, and then pretty much all of them immediately changed the channel once it was over.
These nostalgia segments always do well on WWE TV, which is why they're being forced to do them so often at the moment while ratings are so low.
The overall averaged 2.571 million viewers, which is up from last week's 2.210 million viewers, and the best Raw viewership since the post-SummerSlam episode on August 12, which drew 2.729 million viewers.
Tonight is expected to be a huge night for WWE. SmackDown's debut on FOX is expected to be the company's biggest drawing show for several years, with the Rock's segment expected to get well over 4 million viewers alone.
The show also features Ric Flair and Hulk Hogan, a WWE Championship match and many more returns on top of that, so expect big numbers on those rating charts.