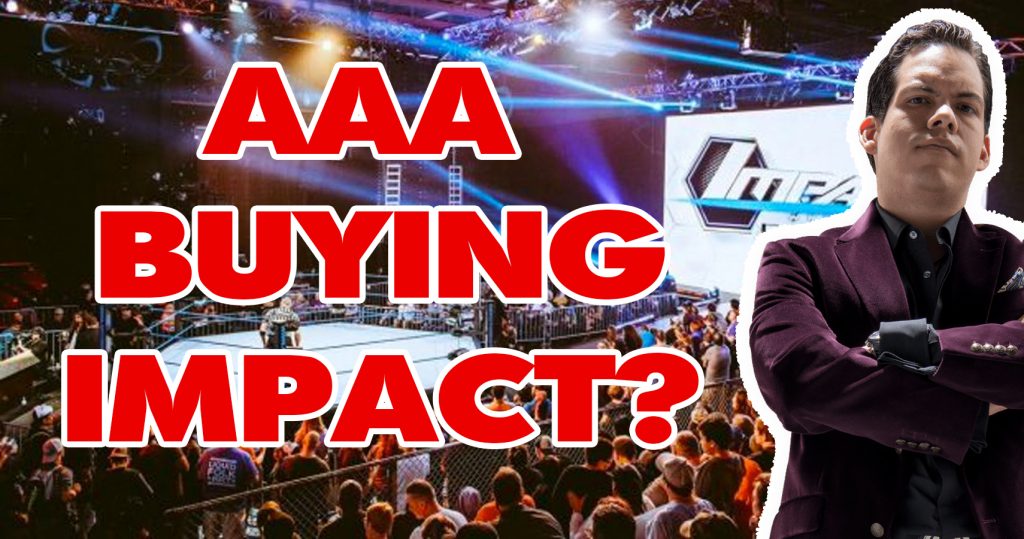 According to good ol' Dave Metlzer of the Wrestling Observer Newsletter, the owner of AAA, Dorian Joaquín Roldán Peña, is looking to purchase Impact Wrestling.
The AAA chief has reportedly told people close to him that he would like to purchase the former TNA from Anthem – providing they are willing to sell it. AAA and Impact have had a working relationship for the past few years with talent being allowed to freely work between the two companies and perform on each others' TV shows. Alberto El Patron is a recent example, as he was just recently announced for AAA TripleMania.
Impact and Lucha Underground, a company which is in-part owned by AAA also has a close relationship with Impact, with an inter-promotional event coming up in April at WrestleCon over WrestleMania weekend. So the relationship is already in place for talks to begin if both parties are interested in the deal.
Metlzer notes that he doesn't know how serious Dorian is about his remarks, however, but it is something to keep an eye on. Impact has recently just started to get back on track after years of mismanagement and turmoil backstage, for so the sake of the company I hope that these rumours are just that – rumours.