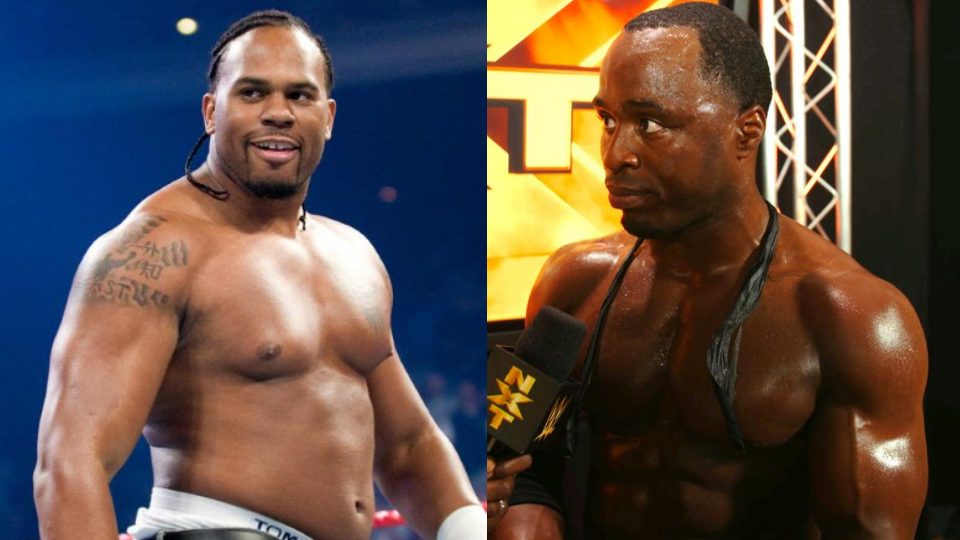 ACH, or Jordan Myles if you're still devoted to his NXT name, has had quite the few weeks since he left WWE after a racism scandal.
While he was initially widely supported by fans and wrestlers, he has since gone on to upset a lot of people, and it seems that he isn't done quite yet.
ACH posted on Twitter on his birthday that he hates pro-wrestling and that he quits, which got quite the reaction from former WWE star Shad Gaspard.
Gaspard, former member of tag team Cryme Tyme, told Myles to "shut the f*ck up", and to "grow up", and ACH has now responded in very controversial fashion.
He first posted a gif of the Joker, with the subtitle "And I thought my jokes were bad", but then went one further.
He has now photoshopped the original "blackface" t-shirt design which caused the racism scandal in WWE over Gaspard's face, and it's fair to say that a lot of fans are very angry.
Log off dude

— bro. (@BroUnderTheRing) December 10, 2019
Please get some help, man.

— Eddie (@DetroitEddie313) December 10, 2019
You have lost your mind dude. Get help.

— William Petroccio™ (@wpetroccioDTD) December 10, 2019
If ACH needs help, hopefully he gets it soon.