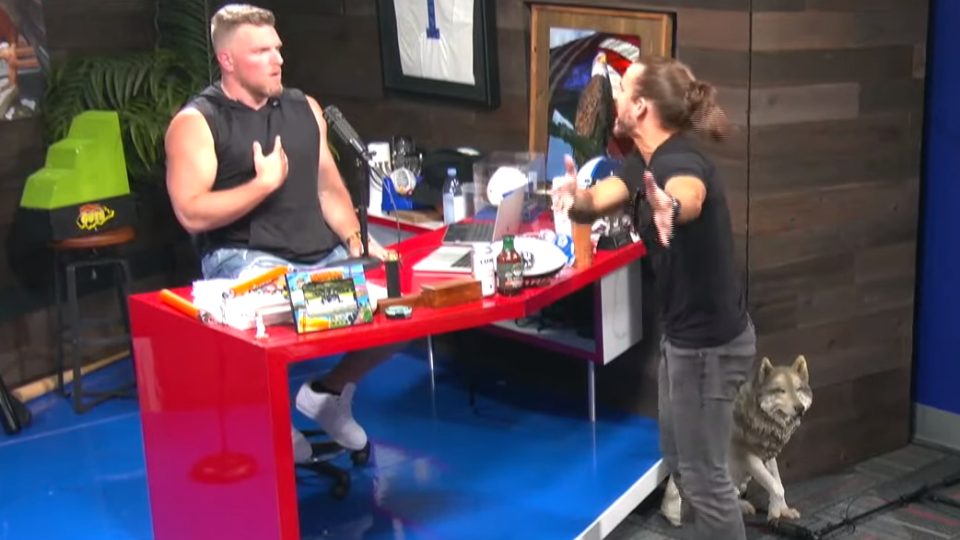 Former NXT Champion Adam Cole was the latest guest on Pat McAfee's latest show, and things escalated to the point he blew up at McAfee and stormed off.
McAfee gave his take on Cole's career, saying that he's nowhere near Shawn Michaels' level, and that the main reason he's successful is because of the Undisputed ERA.
Adam Cole took umbridge to this and after McAfee kept probing him, he got up out of his seat, confronted McAfee, shouted several expletives, and shoved one of the co-hosts before storming out of the room.
Check out the exhange here (it starts at the right time because I'm a pro):
McAfee later took to Twitter to address the shenanigans:
minutes now trying to figure out what the hell just happened. I obviously never mean to disrespect anybody but, fuck that guy. There's no way that's how an ADULT human should act.
I pride our show on being a positive, good time having, upbeat show & he will never be invited back

— ?️at McAfee (@PatMcAfeeShow) July 23, 2020
Without knowing for sure, it does seem like this was a work, but let us know your thoughts in the replies on Twitter.