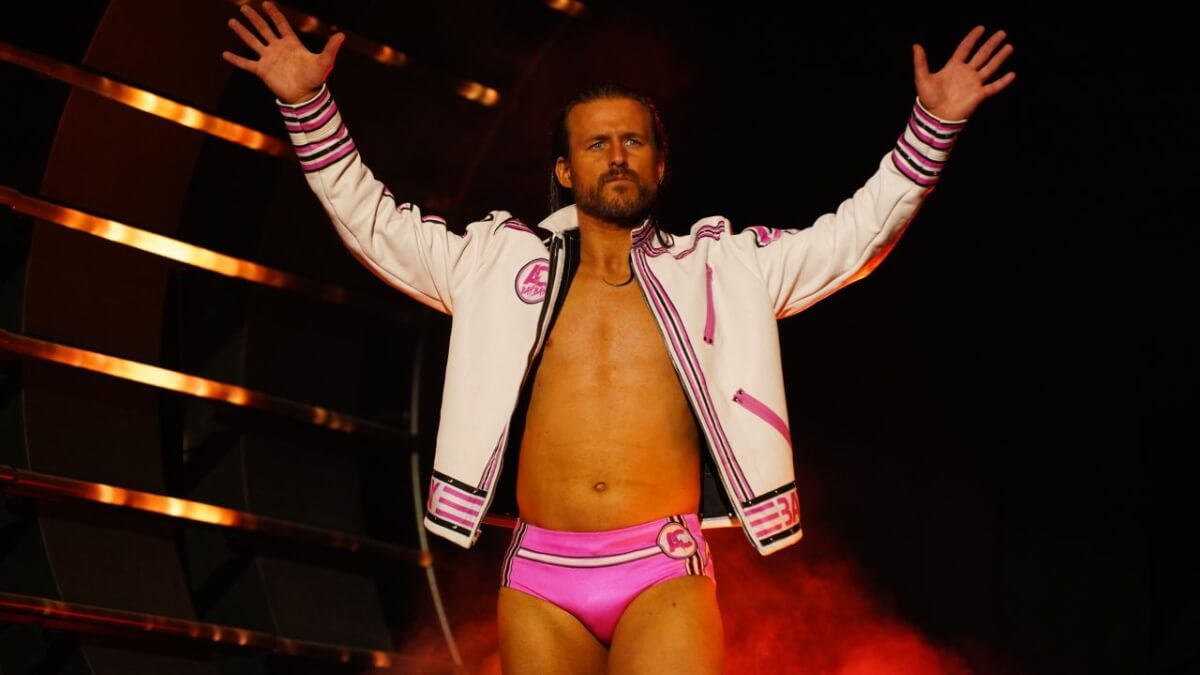 Adam Cole has opened up about his injury at AEW x NJPW Forbidden Door, calling it one of the scariest moments of his career.
Ahead of the June 2022 pay-per-view, it was reported that Cole was working through a torn labrum injury.
During the IWGP World Heavyweight Championship bout on the show, Cole suffered what was described as a 'serious' concussion by multiple sources.
Speaking on Wrestling Observer Radio, Cole recalled the match, noting that after taking a weird bump, he forgot where he was and what he was meant to do.
Cole said:
"I had taken a few weeks off, getting ready for Forbidden Door. I had passed every single test I had to take. So I thought, 'Oh, I'm good to go.' Then again, at the Forbidden Door matchup, the strangest thing about is, I remember feeling really good.
"I had taken a bump where I felt a little bit weird, but it wasn't anybody's fault. It was a normal bump. I remember thinking, 'Oh, okay. That felt a little strange.'
"About 30 seconds go by, and then it's like I have no recollection or memory of what I'm supposed to do, what happened in the match.
"The memory stuff is the really, really scary part to me, when you're in the middle of a ring and there's thousands of people around you, and I have no idea what I'm supposed to be doing.
"That was really scary. So I knew pretty early on after my memory started going that something was wrong. Once again, got to the back and got checked out.
"That one was really scary because they were so close to each other. It wasn't just scary because of how close they were to each other.
"But what really scared me a lot, and this was part of where the concern of if I'm gonna be able to wrestle again came from, is I didn't anything insane. It wasn't this dramatic move or this insanely dangerous move that I had taken.
"It was a standard pro wrestling match, where now I'm at a point where I can't remember what I'm supposed to be doing, where I am, or what's going on.
"That really created a lot of fear in me, and I think a lot of fear in a lot of the doctors as well. So that's kind of what happened.
"It felt like this domino effect of first it was the shoulder, then it was the head, then it was okay, let's rest three or four weeks, and then it was the head again.
"It was definitely the scariest part of my career, I think, in the 15 years I've been doing this."
Cole made his AEW TV return on the January 11 edition of Dynamite to reveal that he's preparing for his in-ring comeback.
Adam Cole recently provided an update on Kyle O'Reilly's status, which you can read about right here.
Transcription via Fightful. 
Think you're a wrestling mastermind? Well you can prove it by taking quizzes in our brand new quiz section! Don't forget to tweet us your results!