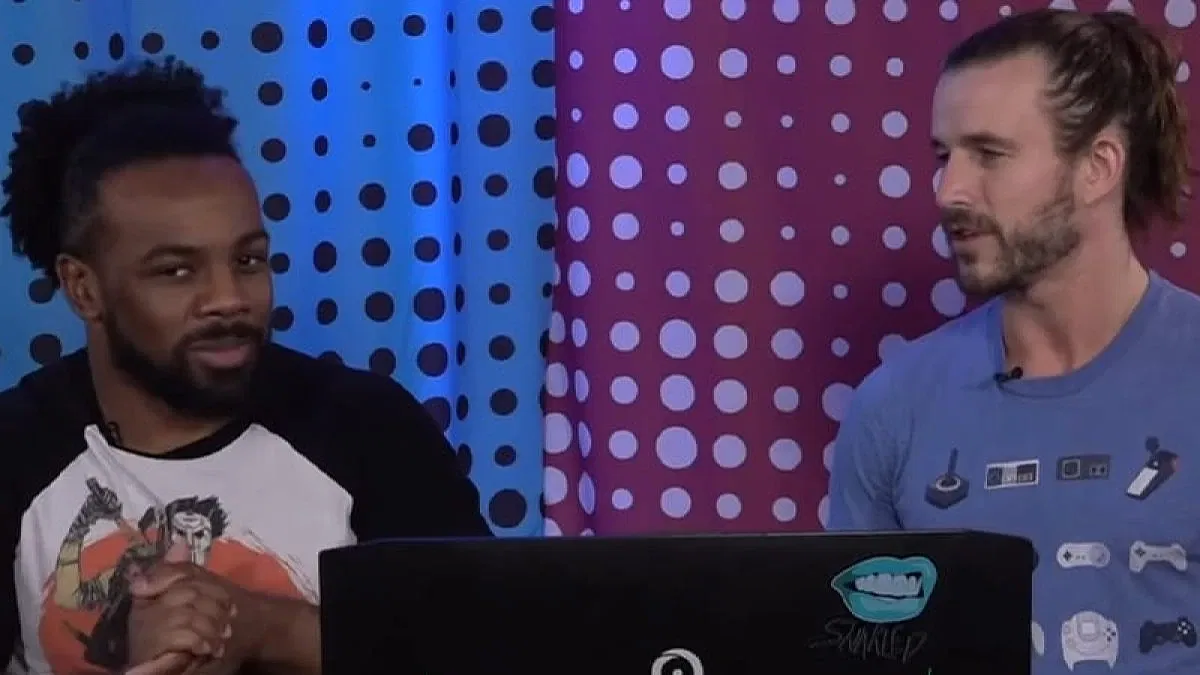 Adam Cole and Xavier Woods are both near the top of the wrestling world here in 2022, but back in 2009 they were both rookies looking to breakout in the world of wrestling.
Adam Cole was a guest on a recent Kurt Angle Show podcast, where he discussed the time that WWE once mistook him for Xavier Woods.
He said:
"I think I was 19. At this point, I had been wrestling, like independently for nine months wrestling for these, again, they're awesome, but like, like smaller, independent promotions, with not a ton of buzz or anything. There was a website at the time. It was like a recruiting system, where you would put your name in and your information, and [WWE] could potentially call you for a tryout or potentially call you for extra work when they're in town, which is an interesting little system. So of course, right away, I plugged my information in there.

"Three months later, I get an email from the head of talent relations at the time, and he said, Hey, you know, we got your email, we got your information. We're very interested. We'd like you to come down for a week to FCW so you could try out. I'm like, 'Oh my god. Here we go!' To the point where I talked with him on the phone for 30 minutes, 30 minutes! He's like, 'Yeah, we've seen your stuff again. This is pretty much going to be a prerequisite as far as like, all you got to do is show up and do your thing, and you're gonna get hired. Here's who you're rooming with, here's what you're doing. I'm sending you your flight information.' I'm freaking out. I'm calling my mom, like, 'Mom, I think it's happening.' I get the email. And the last name is different. The first name is the same, but the last name is different. I'm like, 'wait a minute,' the hell's happening so I ended up googling that name. And it is Xavier Woods. It's Austin Creed. So we became buddies from that right away. "
Cole continued on, explaining how he sent WWE a photo of himself, only to get confirmation that they were in fact looking for Austin Creed, not Austin Jenkins, Cole's real name.
He said:
"I ended up sending a picture of myself to the head of talent relations at the time. I said, 'Hey, by the way, this is me. I just want to make sure, just the name's not right.' All he responded with was, 'So sorry, huge mistake. Are you available for extra work in Philadelphia and Wilkes Barre?' So I got to do that. But yeah, I was crushed."
Cole and Woods went on to become good friends, and 50% of 'DaParty' on UpUpDownDown, prior to Cole's WWE departure last year.
Cole is currently one of many AEW stars out of action with an injury, reportedly suffering a 'very serious' concussion at Forbidden Door.
transcription via Fightful
To make sure you stay updated with all the latest wrestling news, add WrestleTalk.com to your Google Discover feed and follow us on Twitter!