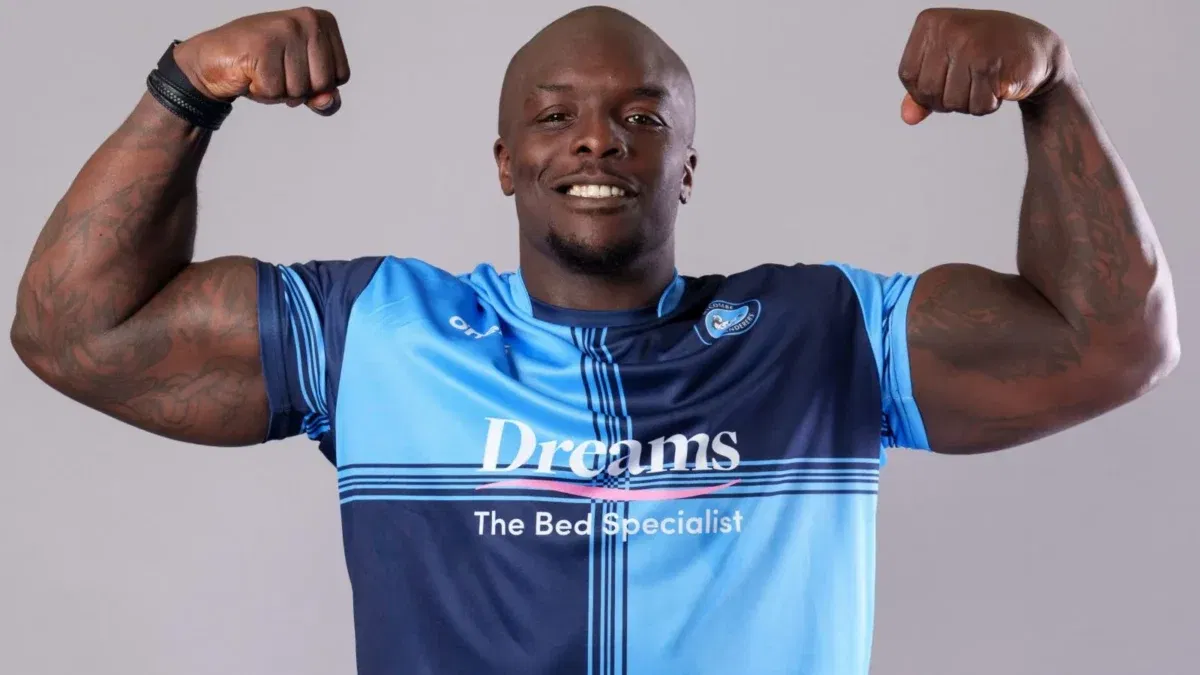 If you are an American reader, I apologise that you came to read about an American Football player, and are now reading an article about a soccer player. These things happen.
Not only that, but if you are American, you may not have heard of retired soccer player Adebayo Akinfenwa, but I would recommend getting to know him.
Many people imagine soccer players as quite dainty and prone to rolling on the floor a lot, but Adebayo Akinfenwa can only be described as the Bobby Lashley of soccer. He is a giant human being with muscles I've never even heard of coming out of places I've never seen, and it turns out he might be thinking of becoming a professional wrestler.
In an interview with TalkSport, Akinfenwa spoke about his plans for the future, after he retired from soccer earlier this year. He said:
"Do you know what the maddest thing is? I'll say it because I'm so blessed. I know so many players who are retired and with football, that's our identity and when we stop football it's hard. I'm lucky enough that since I retired my phone hasn't stopped ringing and it's a blessing."

"I've said this numerous times, I am going to try as many different things as possible, just because football is institutionalised, we've done the same thing for 22 years and I'm in a position now where there's doors.

"So by the grace of God, the doors will continue to be there, be open and I'll try these different things. LW [Laura Woods] said about the wrestling, that's an option. I don't know, I'll have to try and change the spandex things, though, maybe try and get some packs because I ain't got any at the moment! We've got to see what happens, so watch this space."
I will admit when I saw he was retiring, I did immediately think he is someone who could easily transition into becoming a wrestler. He has the physique and the personality to be a great success in any career he chooses.
To make sure you stay updated with all the latest wrestling news, add WrestleTalk.com to your Google Discover feed and follow us on Twitter!