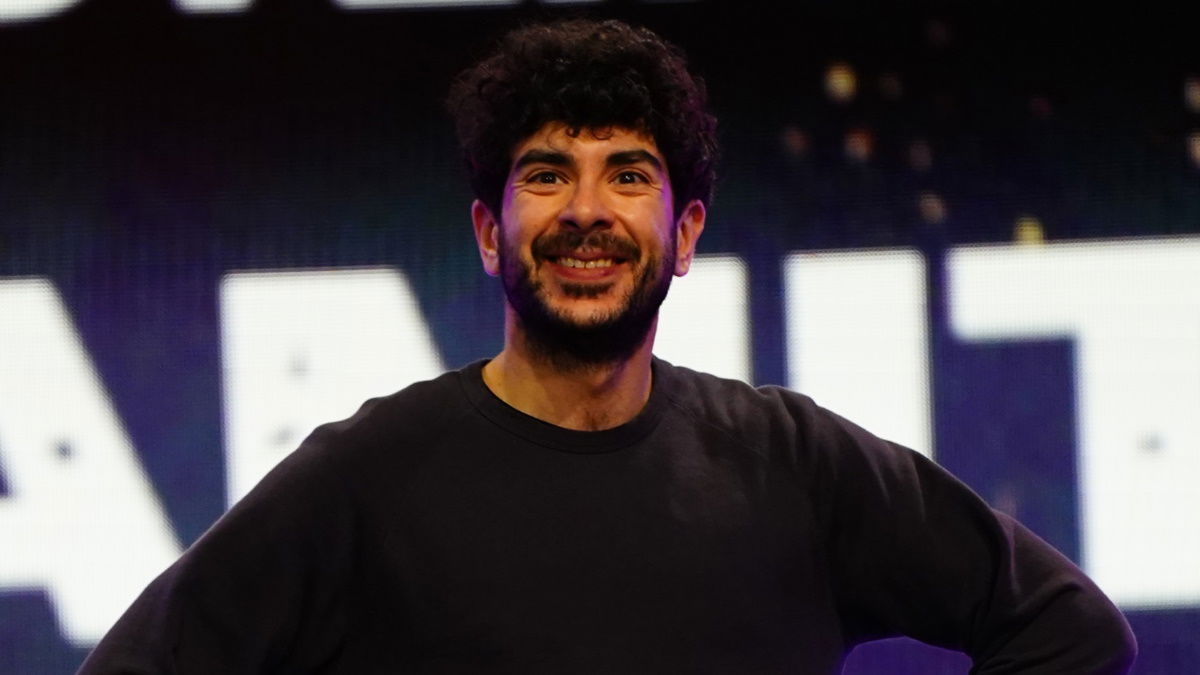 A recently signed AEW star has reflected on their debut match, the reaction to it and working with Tony Khan and Chris Jericho.
Action Andretti made his debut at AEW Dynamite Winter Is Coming on December 14 2022.
His first match would see him take on and defeat Chris Jericho in what was billed as a "tune-up" match frot he former ROH World Title holder.
Speaking on The Sessions with Renee Paquette, the 25-year-old star reflected on the day of the show, saying:
"I didn't really know what I was doing when I went out to Texas. When I saw the announcement, there was an announcement that Chris Jericho would be in action, I was just like, 'If there is any way where I got put in a situation where I went out there with him, that would be an insane game-changing thing for me.'
"I saw that and was like, 'Wow, what if that's me? What if there is a possibility that could be me going out there?'
"When I found out I was going to be wrestling him, I was like, 'Wow, this is going to happen tonight. I'm gonna go out there and get a chance on Dynamite. I have to look my best.'"
Andretti would then go on to find that he wasn't just going to be a short squash match with the former and inaugural AEW World Champion, going to on to say:
"When I found out it was going to be a legit match and I wasn't going to go out there and get squashed, I was gonna be able to go and showcase myself and show what I could do in the ring, it was crazy. I couldn't believe I had the chance to wrestle Chris Jericho.
"I'm just a kid on the Indies, grinding the past four years, and now I get an opportunity to show all the hard work I put in and have it pay off.
"It was an incredible opportunity and I'm very thankful that Tony (Khan) gave me that chance to go out there and I'm glad that I went out there to make the magic happen and here we are now."
Shortly after his debut, Tony Khan would announce that Andretti had been signed to a full-time contract with AEW.
Andretti would recall the reaction from Khan and Jericho, saying:
"Tony was very happy with the match, very fired up, which I love to see. 'LET'S F**KING GO!' That fires me up so much, I love it.
"Chris was very happy with how it came out.
"I was very happy that those guys believed in me and very grateful that they gave me an opportunity and they trusted me to go out and perform to the level that they thought I was going to.
"It was very cool. Chris was very happy, and to make those guys happy, it makes me know that I'm doing something right and it's a good feeling."
Andretti would also reveal that he got a round of applause when he returned through the curtain after the match.
The interactions with Jericho haven't come to an end either, with Andretti teaming with Ricky Starks to face Chris Jericho and Sammy Guevara on AEW Dynamite.
Transcript from Fightful.
Think you're a wrestling mastermind? Well you can prove it by taking quizzes in our brand new quiz section! Don't forget to tweet us your results!