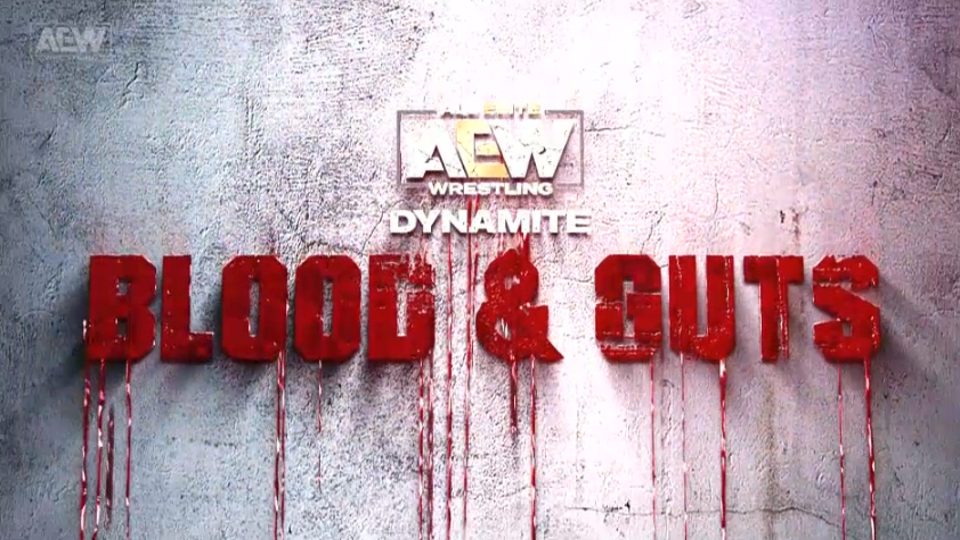 During AEW Revolution, a trailer played for the March 25 Dynamite hyping it up as "Blood & Guts" and very much hinting at a WarGames-esque match.
When asked about the prospect of a WarGames match, Tony Khan said:
"We're not using that term, we'll never use that term, and you'll never see me use that expression. The expression we're using for this match is 'Blood and Guts', and it's a great phrase because it's a very serious match, it's everything to us, and it's like our heart and soul struggle, but it's also a metaphor or microcosm of our company in that it's both a very serious thing and we take the wrestling, it's wrestling-centric, but also we're having fun with it.

"It's a Blood and Guts match, and it's going to be awesome, it's gonna be in Newark on the 25th [March], and I think it's gonna be awesome and it's gonna be a great show. We've got a great crowd coming for that, it's a big sold out show."
"Blood & Guts" is a trademarked term owned by AEW and is a quote that actually came from Vince McMahon when he said in an interview that AEW would need to tone down its violence or risk getting in trouble with sponsors or TV companies.
On that note, Khan also revealed how TNT reacted, saying:
"They've supported the creative and they've supported pretty much every decision and we've worked hand-in-hand with them on the creative. I try to check in with them when we're doing things that might be a little bit out-there to make sure we're not ticking off our awesome partner and they've been great. They're very cool about it and I think it's gonna be huge show, the interest on it is awesome already, and we do edgy wrestling shows, they're really fun, and people really enjoy them, so I think it's gonna be great."
We will have more stories coming out from the post-Revolution scrum throughout today on WrestleTalk.com.