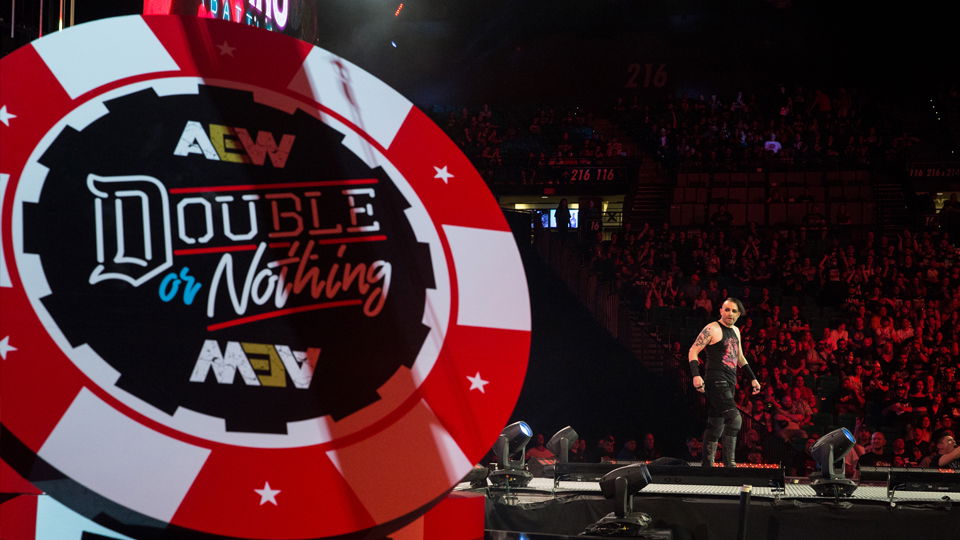 It has been reported by Sports Illustrated All Elite Wrestling is returning to Las Vegas, Nevada for their second Double or Nothing event. The show will take place on May 23, 2020, at the MGM Grand Garden Arena.
Last year's event was AEW's first pay per view. The show sold out in a matter of minutes and featured top matches of Chris Jericho vs. Kenny Omega and Cody vs. Dustin Rhodes. The show was highly successful and will now run for the second time.
Tony Khan said the following to Sports Illustrated:
"Last May, we sparked a revolution with our inaugural Double or Nothing pay-per-view event in Las Vegas. Double or Nothing rocked the wrestling industry and led to Wednesday Night Dynamite, a top-rated weekly show on TNT reaching millions of viewers worldwide, and over 140,000 live event tickets sold to date.

It's been an incredible run, and only fitting that we return to Las Vegas to celebrate our one year anniversary with AEW's marquee event. On Saturday, May 23, Double or Nothing is back for round two at the MGM Grand Garden Arena. Last year's event changed the world of wrestling, and this year the stakes will be even higher."
AEW has talked about wanting to hold four pay per views each year. The first of 2020 will be Revolution on February 29, with this being the second, and All Out 2 being the third.
Cody has also discussed wanting to run events in the U.K. in 2020, however, further details have not become available.
Will you be watching Double or Nothing? Let us know on Twitter!