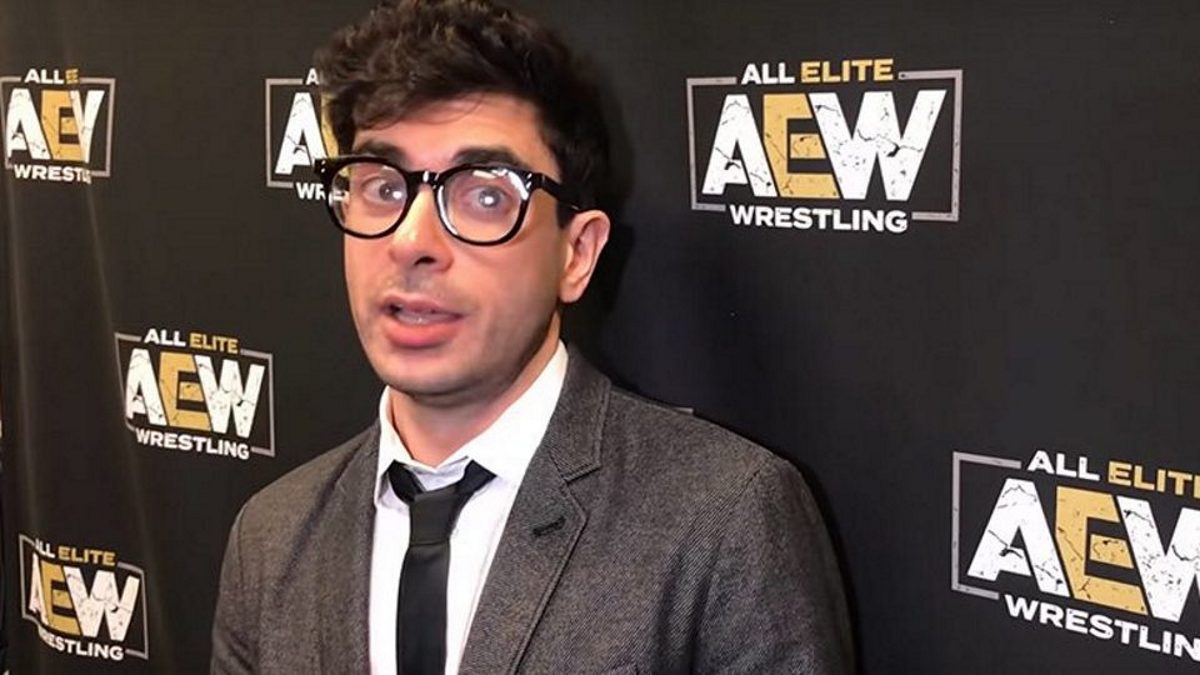 Brandon Cutler has opened up about the current creative process within AEW now that are more voices involved behind the scenes.
It has previously been reported that Bryan Danielson become 'more important' in AEW creative recently.
Speaking to Comedy Store Wrestling, Brandon Cutler has revealed how the current creative process works on a collaborative level and who makes the final decision.
Cutler is not only an on-screen talent but is AEW's Executive Producer of Content, allowing him to see things from multiple angles.
Speaking to Earl Skakel and Eddy Torres, Cutler explained that Tony Khan is the final stop on the creative journey, saying:
"It absolutely all still does funnel through him, but he does have some people that help him with that or something like that.
"Usually, the coaches will help [talent] individually with their matches and stuff, and then still, the coach will go to Tony to get final approval for anything and whatnot.
"Depending on the match, it is a lot of – like Christopher Daniels coaches a lot of the Young Bucks' matches, so he has a lot of input usually or ideas that he'll like spitball while they're playing the match and say like, 'Hey guys, what if you guys did something like this or this?' It usually ends up in the match kind of thing."
Cutler would go on to describe how ideas can change from the originally approved plan with others voicing their suggestions, adding:
"Some stuff that you might see out there is somebody's idea from the back or something that you'll never know but it gets in there and then that's just kind of part of the match or part of the angle.
"It ends up being like, they'll go to Tony and be like, 'Hey, I know this was the original idea,' how that whole idea of, 'how can we beat up Nick and Brandon?' That was like five different ways of kind of doing it, and everyone had an idea or a pitch or something.
"It was just like a collaboration of like ten [or] 12 people all like saying, 'Oh, I like that idea. What if we did this? What if we did this?' Then it kind of is like, 'All right, well what are we going to take to Tony' and be like, 'Okay, this is what we landed on. We'll do a match with them then.'"
It was recently reported that Orange Cassidy has been working as a producer backstage in AEW.
Chris Hero (formerly WWE's Kassius Ohno) has also recently been recruited as a backstage producer.
The former Scotty Too Hotty (Scott Garland) is currently having a tryout for a producer role and "is expected to be around at least for the next several weeks."
Transcript from Wrestling Inc.
If you want to stay fully updated on all the latest wrestling news, click the red bell in the bottom right of your screen to receive notifications from WrestleTalk.com straight to your device!