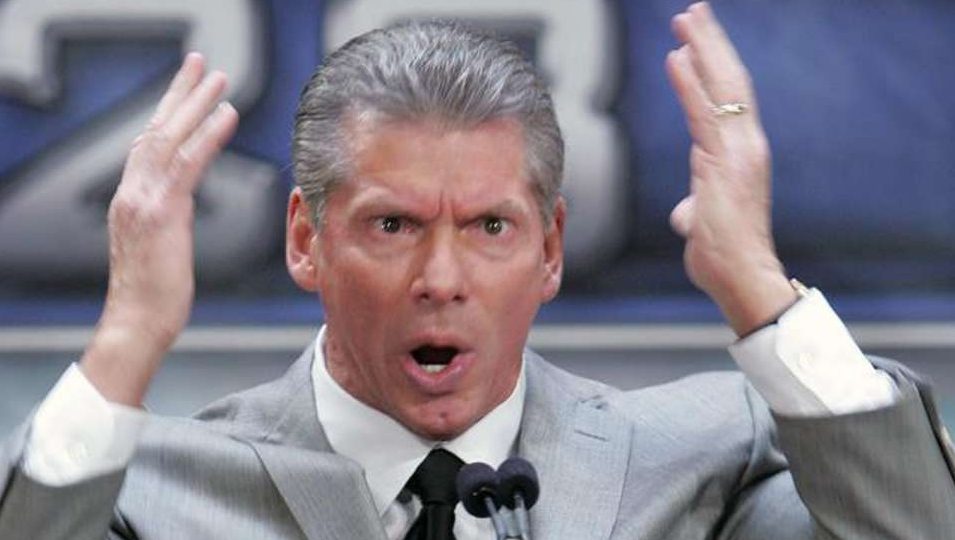 It's just healthy competition though, isn't it? Yes, threats of lawsuits and constant jabs at each other is exactly what I would call healthy competition between AEW and WWE.
On this week's episode of AEW: Dynamite, Continental Wrestling Association legends Missy Hyatt and Austin Idol were honoured at the start of the show, and one of the cameramen thought he would have a bit of fun.
As you will see from the video below, the camera focuses for a more than coincidental period of time on a "Vince Still Sucks" t-shirt worn by a fan at ringside.
Prior to the start of #AEWDynamite LIVE from Huntsville, wrestling legends Missy Hyatt and Austin Idol made an appearance. pic.twitter.com/wlxkyaZ4qT

— All Elite Wrestling (@AEWrestling) February 6, 2020
If you skip to around the 29 second mark you will see the t-shirt in question. It's almost like some weird subliminal message.
If you think this is petty…you'd be right. However, don't expect this kind of thing to stop. This is very much a war.