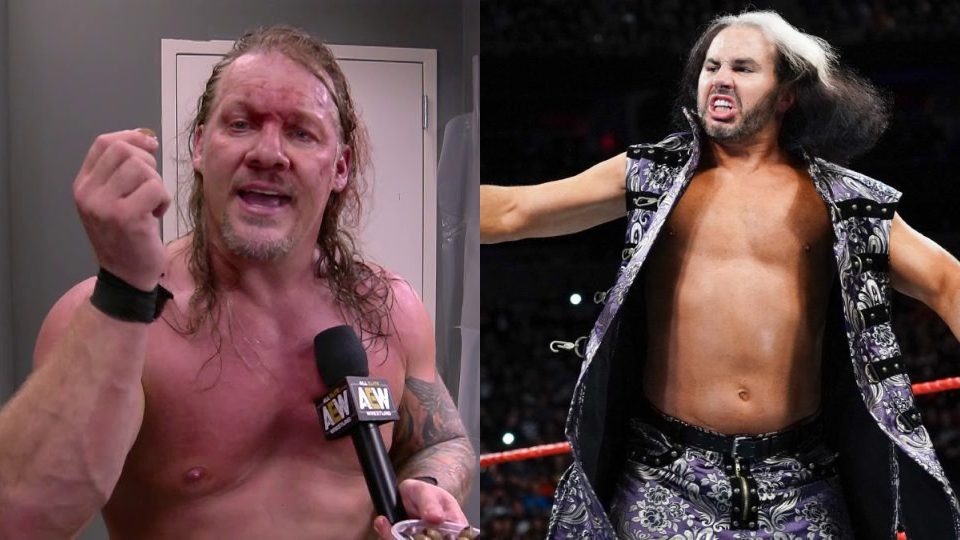 Le Champión of AEW Chris Jericho has a message for Matt Hardy after the current WWE star uploaded a post to Instagram.
In the post, Hardy plugged the latest edition of his Free The Delete video series, which by the way, if you're not watching, you definitely should.
https://www.instagram.com/p/B84oxNbgobf/
The video continuously teases the date March 2 as Hardy's 'transformation' culminates.
His WWE contract expires on March 1, and it's been very heavily reported that he won't be re-signing with the company, and has seemingly been written off TV via Randy Orton killing him in the head multiple times.
In response to the post, Jericho commented with a thumbs down emoji and told Hardy to stay home, to which Hardy replied:
"I'll go or stay wherever I want. Worry about yourself."
With Hardy seemingly on his way out of WWE, the naturally most speculated destination is AEW, specifically as the "exalted one" of the Dark Order.