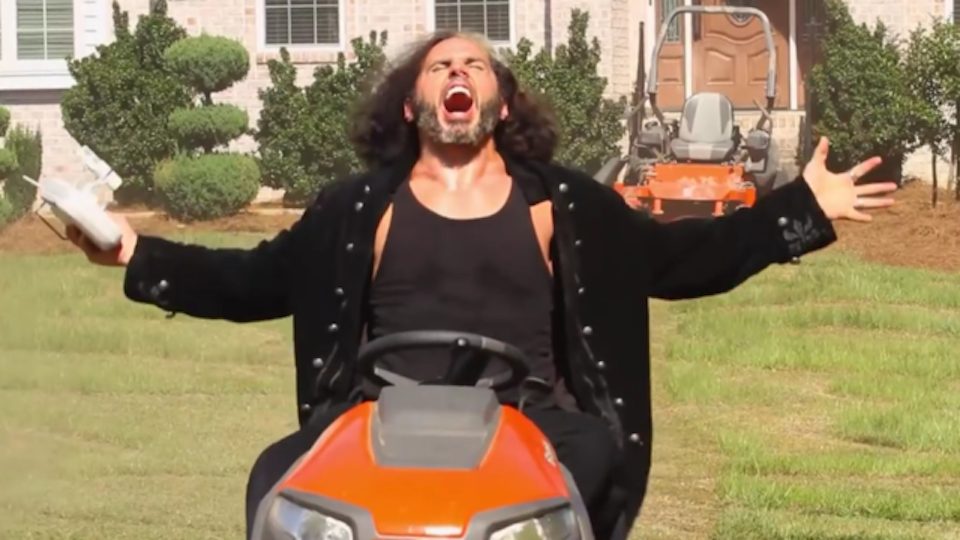 The rumors are running rampant. Speculation is growing. And AEW is doing nothing to put out the fires.
Whether it's Dark Uno posting messages on Twitter spelling out Matt Hardy with the first letter of sentences, The Young Bucks visiting Matt Hardy on Free The Delete, or Matt having visions on Being the Elite, all signs are pointing to Matt Hardy being the Exalted One.
Today, we have another clue pointing to Matt Hardy. However, unless you have really good eyes, you might have missed this one.
AEW Ran a vignette of The Librarians where Leva Bates claims to have discovered the identity of The Exalted One.
The talk of the town has been 'Who is the exalted one.'
The Librarians @PAvalon & @wrestlingleva claim to have this mystery solved – But, how?

Stay tuned as #TheLibrarians connect the dots to cracking the code! pic.twitter.com/qYuvcHnqRW

— All Elite Wrestling (@AEW) March 10, 2020
The Librarians are undercard fodder in AEW and the gimmick has struggled to get over. However, this vignette may have been the best use of the duo so far.
So, where was the clue? It was hidden very cleverly in one of the ads they showed during the video:
.@MATTHARDYBRAND did i spot something here? "Compound survives fire when 2 brothers shoot off fireworks"? #RoadTo#FreeTheDELETE
.@AEWrestling pic.twitter.com/zJ8Srl9g5P

— summer frankenstein (@Wdnsheets) March 10, 2020
The caption mentions 2 brothers setting a fire with faulty fireworks and the compound surviving the fire. It has to be Hardy right?
Of course, we all thought we were getting a Hangman Page heel turn at Revolution and that didn't happen. AEW could seriously be swerving us. Although, at what point does the reveal become too big for its own good.
Hardy may be too predictable at this point, but anyone else might seem like a letdown. Only time will tell.