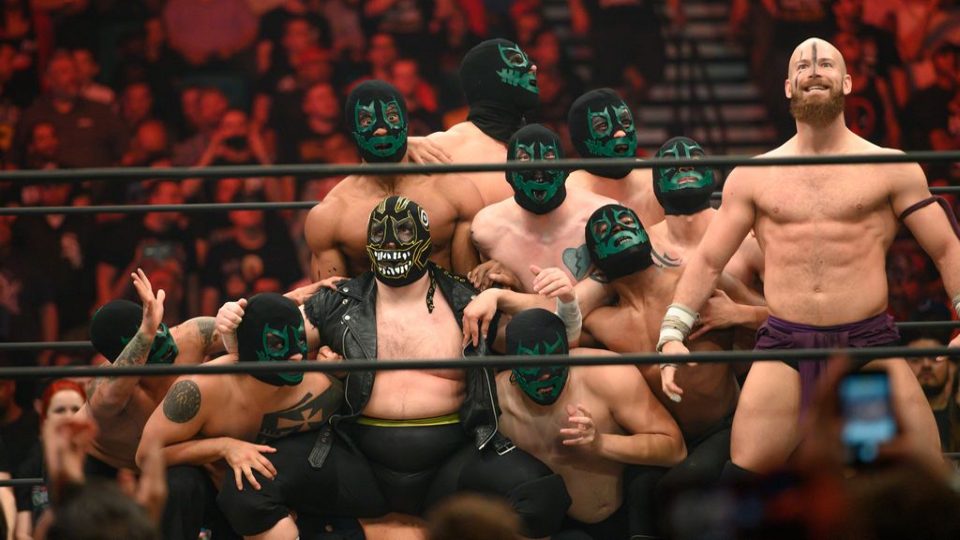 The Twitter account of All Elite Wrestling (AEW) has dropped another huge hint at who the Dark Order 'Exalted One' might be.
The promotion tweeted the following image:
— All Elite Wrestling (@AEW) March 7, 2020
MADE FROM THE VOID OF HOPELESSNESS

AND FROM TIME SPENT AWAY WITH THE SHADOWS

THIS IS WHAT IT TOOK FOR ME TO ARRIVE

THE CALLING….

HELLO?

ARE YOU THERE?

DARK ORDER WELCOMES ME

YOU ARE HERE
The big tease here if you didn't catch it is that the first letter of each line spells out… MATT HARDY.
This obviously isn't confirmation that that Hardy is the 'Exalted One' by any means, but the promotion is clearly not shying away from trying to tease us that that's the case.
Hardy's WWE contract expired on March 1, and as of the latest reports, he was still a free agent and hadn't signed with any company, despite having the Young Bucks appear on his 'Free The Delete' YouTube series.