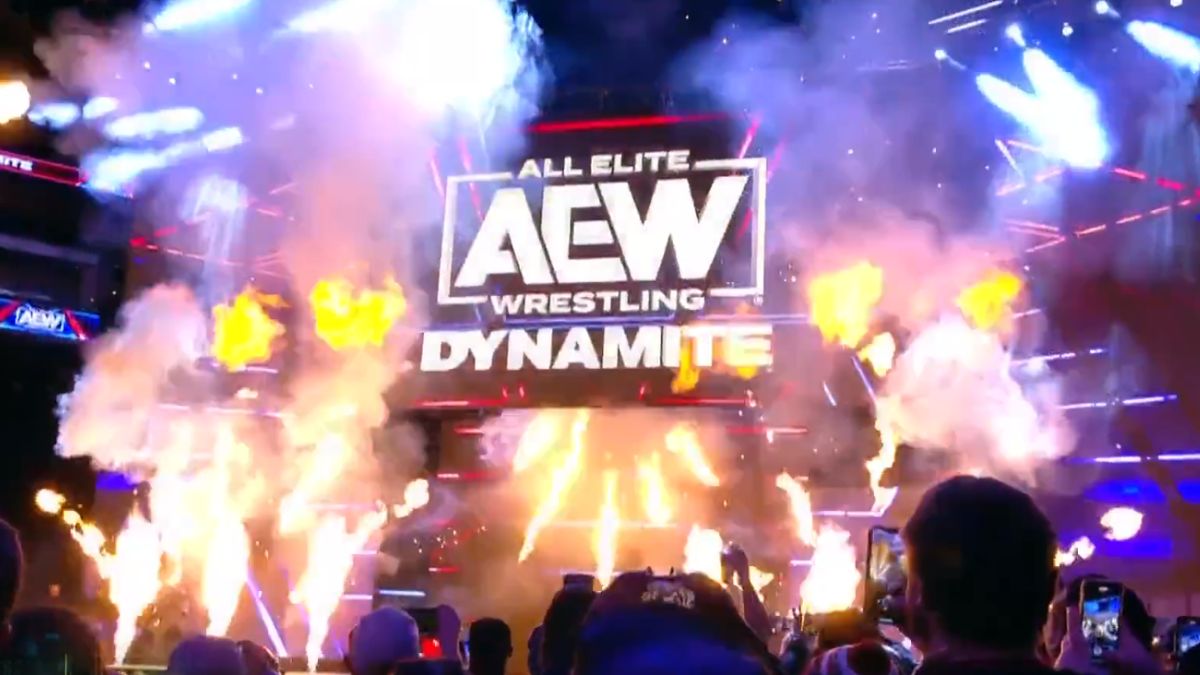 Dustin Rhodes has taken issue with claims that the AEW Dynamite Texas Chain Saw Massacre tie-in was the worst match ever.
The match was a tie-in for the upcoming video game and saw over $100,000 in sponsorship for AEW, with Tony Khan later revealing the funds would be donated to the Maui Foodbank.
The chaotic death match saw Jeff Jarrett defeating Jeff Hardy and even featured an appearance from Leatherface, later revealed to be Dean Alexander.
Reactions to the match have been divided and Dustin Rhodes has weighed in on the suggestion it's the "worst match ever".
Addressing the claims on Twitter, Rhodes wrote:
I thought the Texas Chainsaw match was entertaining as f**k. People saying it was the worst match ever are full of s**t.
I have that honor. Remember me in the back of a moving 18-wheeler with a cage around? King of the Road got no love and in honesty, we did great and it was entertaining. Is that now what we do.
F**king lighten Francis.
#AEWDynamite #MauiFoodBank @AEW #prowrestling #Entertainment
@RealJeffJarrett and @JEFFHARDYBRAND killed it. They always do, plus I love #Leatherface
The King of the Road match took place at WCW Uncensored 1995 and saw Rhodes take on The Blacktop Bully (Barry Darsow) on a moving truck.
The match can be seen in it highlight form below this news story.
To win the match, Blacktop Bully climbed on top of the trailer's carriage and sounded a horn.
The match was filmed in advance of the March 19, 1995 show and was subject to editing as Rhodes and Bully had violated the no-blood policy.
As a result, the pair would be fired from the company.
Think you know the most about wrestling? Join our Wrestle League predictions competition for free, and be in with the chance of winning $250 of Amazon vouchers. Make sure you subscribe to email notifications to make sure you never miss a show.