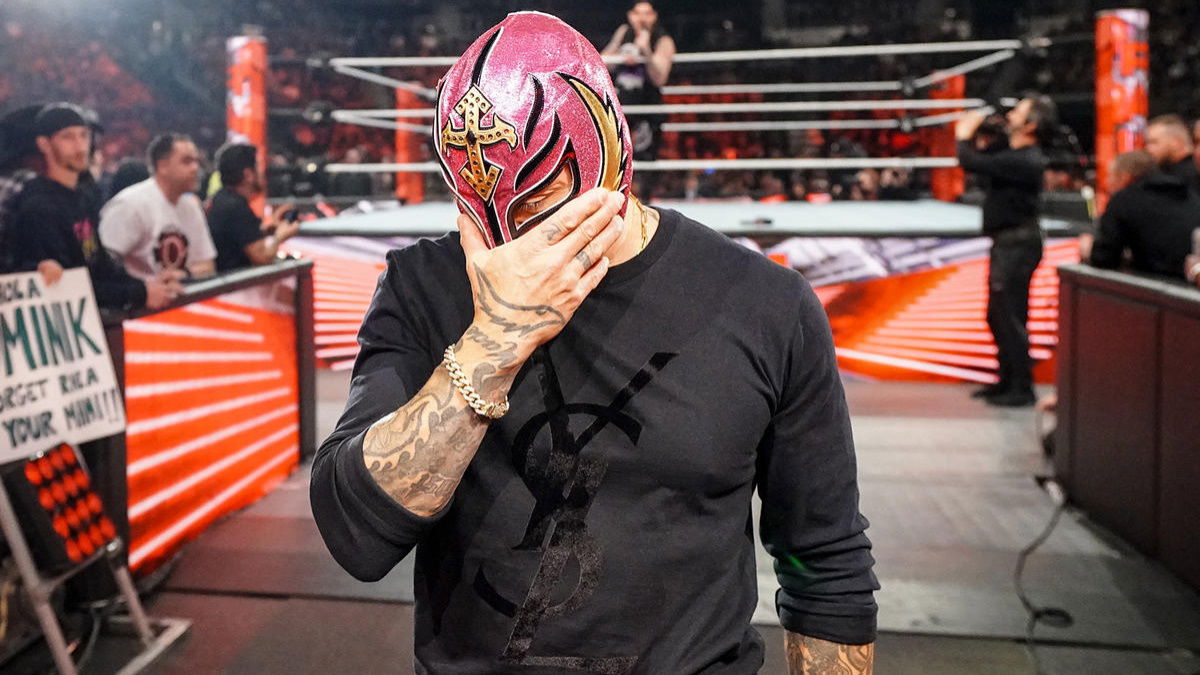 While AEW's legendary announcer Jim Ross role in the business has diminished over time, during WWE's peak he was so much more than the voice of the company's TV action.
Not only that but JR also served as WWE's head of talent relations between 1997 and 2004, a highly successful time for the company.
While in the role, JR was responsible for the hiring of talent and following WWE's buyout of WCW, he oversaw much of the WCW talent recruitment.
One of the notable ex-WCW stars that Ross brought in was the soon to be WWE Hall of Famer Rey Mysterio.
Speaking on his latest Grilling JR podcast, Ross would reveal that following Rey's induction announcement, he received a heartwarming text from Rey himself.
Ross revealed the text, as well as what lead to him bringing Rey to WWE in 2002:
"I got a beautiful text from Rey after (his WWE Hall of Fame announcement), and it made me cry. He said, 'It all started with you', which is pretty cool.
"You know, the old story about me negotiating with Rey was I brought him to TV and I think it was in Southern California. I met with him and I didn't hire him because he had a hell of a deal on one of those Turner contracts.
"He was still getting paid a lot of money, more than I was going to offer him, and I told him that because he needed to know the whole story.
"But I did tell him, 'I'm going to hire you if you want to come and work for us, and I can't pay you what you're earning today, but I can fully expect if you stay healthy Rey, you're gonna blow that number completely out of the water', and he did. I didn't lie to him.
"So when he said that to me, it brought tears to my eyes, you know, 'It all started with you', because I believed in him. I'd never hired a talent his size under Vince McMahon's payroll, so I felt a win there. I got a win on that one."
Ross would also discuss Rey's current WrestleMania angle with his son Dominik, reflecting on when Rey would bring a young Dominik with him to WWE shows in the 2000s.
Ross said:
 "Rey is still at it and doing great and going into the Hall of Fame. His angle with his son is interesting. It's just hard to believe that kid is wrestling.
 "When he hung around his dad, you know, all those years I was there. He was just a little fart, and he came to work with dad. It's kind of cool, and look where it's got him. He invested in the family business and now he's gonna be able to earn a good living doing it."
As for Mysterio himself, he has recently been discussing his HOF induction and what it means for his in-ring future, you can find out what he said here.
Transcript courtesy of WrestlingNews.co
Think you're a wrestling mastermind? Well you can prove it by taking quizzes in our brand new quiz section! Don't forget to tweet us your results!