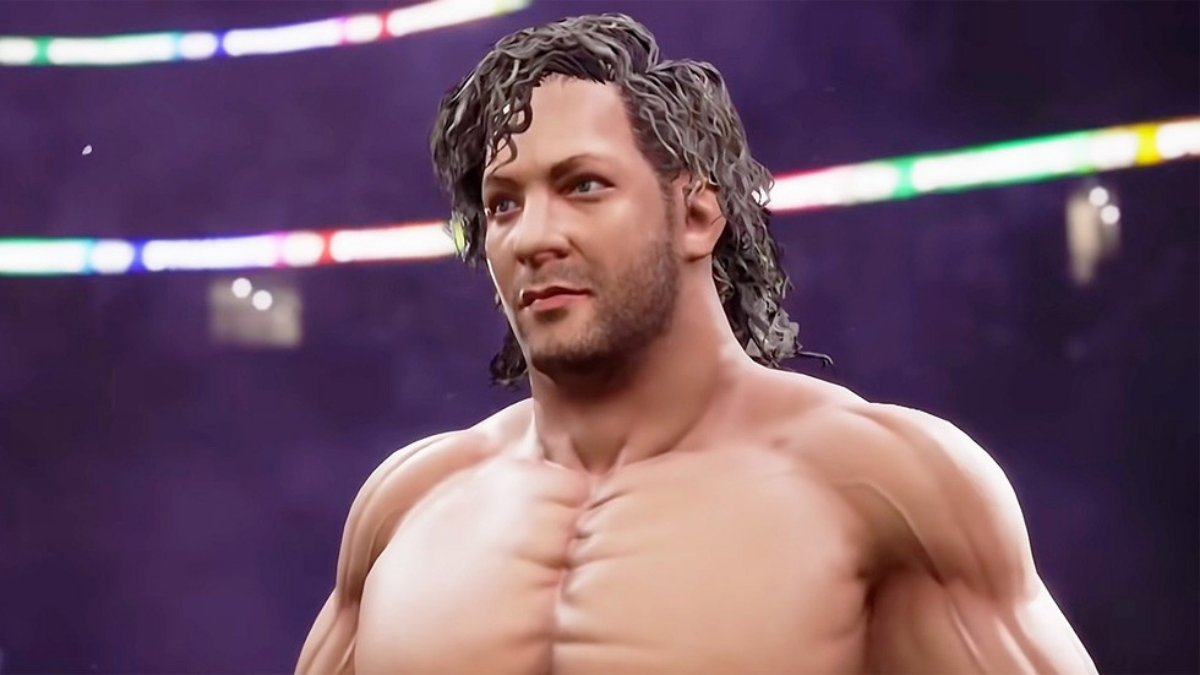 The AEW Fight Forever video game may not have a release date, but another game featuring Kenny Omega does.
Well, sort of…
SEGA's Ryu Ga Gotoku Studio, the developers of the acclaimed Yakuza series have announced that Kenny Omega will be joining Like a Dragon: Ishin through a special guest trooper card based on his One-Winged Angel wrestling move.
The action-adventure game is set in the Bakumatsu phase of the Late Edo Period, placing the game firmly in the samurai era of Japanese history.
In a post on the RGG Studios Twitter account, it was revealed that Omega would be joining the Shinsengumi as a special guest Trooper Card.
Kenny Omega joins the Shinsengumi as a special guest Trooper Card in Like a Dragon: Ishin!

Essence of the One-Winged Angel – Cuts down foes with the slashes of his angel's wing.

Get six special guests in the Elite Generals Trooper Card Bundle free at launch!#LikeaDragonIshin pic.twitter.com/I5sfx1mg4W

— RGG Studio (@RGGStudio) January 26, 2023
In the accompanying video, Omega said:
"I've wanted more people to know about this series and I thought whatever extra thing they needed from me, I'd be the guy to do it.
"I think what RGG does that runs parallel to professional wrestling is that it is very open-ended, it's open concept.
"You can take it for face value or you can take a deep dive and explore this world where anything is possible."
If you use this transcription or any portion of it please credit WrestleTalk.com and link to this page.
Omega would then go on to explore his love of the game series and his surprise at his own involvement, saying:
"It's a dream come true. This is a series that I've been so fond of for so long.
"Here's a game I had my hands on at TGS thinking 'this has got a release date already, how is possible that I could even be included?'
"I got lost in thought. What would Kenny Omega in Ishin? What could he do? What could he be like?
"The One-Winged Angel, though, that's the coup de grace.
"That's what makes Kenny Omega Kenny Omega."
"Watching footage of the card in action.
"I love it. Not only is it awesome, it's cool, but for people who don't know or care about me, this is a useful skill.  You're gonna want this skill. It's got a huge area of effect. It's great for crowd control. You're always going to get swarmed by mobs and hordes of enemies.
"This one is going to be a card you're going to want in your deck, trust me!
"From the small bits I was able to get my hands, it absolutely captures the essence and the style of storytelling that made the RGG universe so famous to begin with."
If you use this transcription or any portion of it please credit WrestleTalk.com and link to this page.
In a follow-up to the launch video, RGG Studio would tweet that it was an honor to have Kenny Omega join them.
The remake of the Playstation 3 (and 4) game will be released on February 21 2023 and be available on Playstation 4 & 5, Xbox One, Xbox Series X & S and Microsoft Windows.
Think you're a wrestling mastermind? Well you can prove it by taking quizzes in our brand new quiz section! Don't forget to tweet us your results!