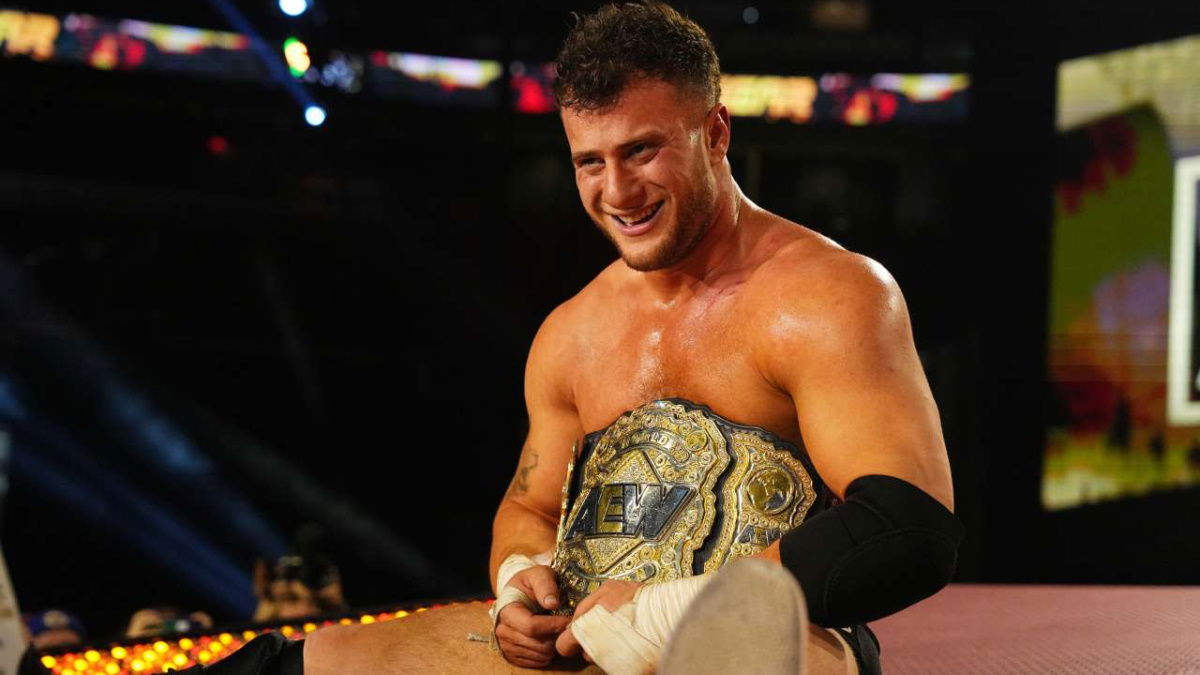 Diamond Dallas Page has shared his honest thoughts on MJF, revealing what the AEW World Champion is like when out of character.
MJF is a rare example of a wrestler who still blends kayfabe with reality away from the ring, remaining in character for public appearances and meet & greets.
Because of this, many AEW fans have wondered what MJF is like in real life, away from cameras and fans.
Speaking with Chris Van Vliet, Diamond Dallas Page stated that MJF is actually 'the nicest guy' behind the scenes.
Discussing MJF's commitment to his character, Page said:
"It's so hard when you're trying to come up and you're trying to get noticed. I mean, wrestling is the world of look at me, let me push your buttons. You know, like, I'm personally no MJF, he will be p*ssed off at me for saying this, he's the nicest.
"He's the nicest guy, he really is, to me. But to everybody out in the open, he's an asshole. And it's not him being an asshole, it's him living the gimmick. He could turn babyface in an instant and he would be over even bigger, I think. But as a heel, oh my God.
"One of my favorite MJF stories, this was on the Jericho Cruise, which is amazing… one of the comedians was up on stage. And it's a packed house, you know, that particular night.
"And I can't remember his name. But he said you have to really appreciate MJF's commitment to being the character. He's never out of character. My buddy and I, we love to listen to him.
"So we're waiting in line (for autographs). He's charging more than anyone. I don't know if it's a particular moment. But I remember, there was a point of charging for autographs, and MJF when he was nobody put himself at like $150. And they paid it!
"(MJF said) 'I don't give a f**k if you come here and want my autograph or not. I'm better than you and you know it.'
"I mean, that was one of the great, that's a great tagline. And I put the kid over because I love him. But he says you have to appreciate MJF's commitment to being MJF.
"My buddy and I finally get up to the front. And we say, bro, we love your s**t. Now my buddy's drinking a coffee at the time. MJF grabbed his cup, took it, spit in it, gave it back to my buddy and said so what the f**k do two want?
"I mean what a roar, you know, but that's him, he's committed to the character. So oh my God. I could talk about MJF for hours."
Since establishing a friendship with Adam Cole, MJF has effectively turned babyface, with fans feeling sympathy for the AEW World Champion.
At AEW All In, MJF will defend his gold against Adam Cole.
Check out the announced card for the August 27 show right here.
Transcription via Raj Giri. 
If you want to stay fully updated on all the latest wrestling news, click the red bell in the bottom right of your screen to receive notifications from WrestleTalk.com straight to your device!