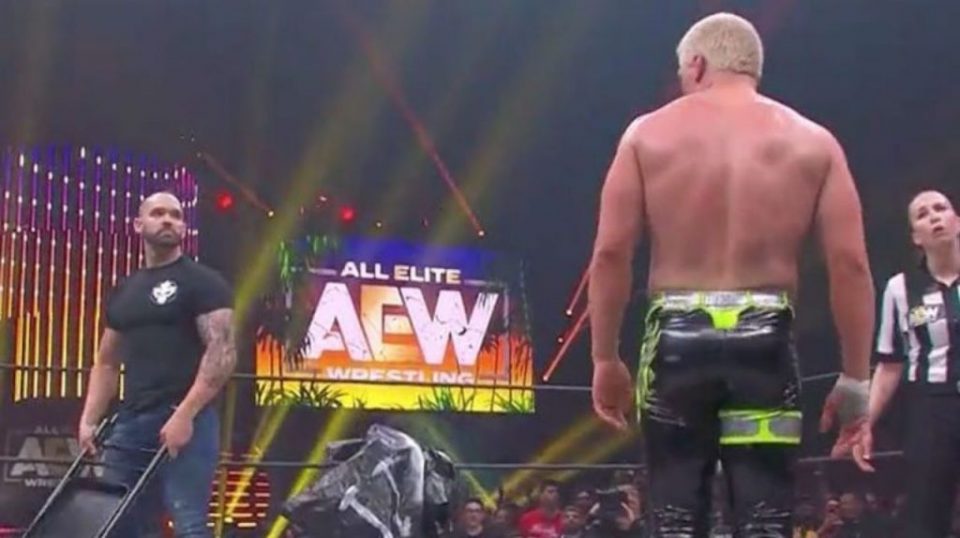 Last night, All Elite Wrestling took over the Sears Center in Chicago for their All Out pay-per-view.
Despite being a long show, fans were very happy with the action on offer. PAC vs. Kenny Omega and The Lucha Bros vs. The Young Bucks were all particular highlights.
One of the other marquee matches was Shawn Spears vs. Cody. This was set up after Spears blasted Cody over the head with a chair at Fyter Fest in June.
The spot gained a lot of controversy, with wrestling fans and critics alike rather unhappy about AEW allowing Cody to take an unprotected chair shot to the head.
However, it appears that AEW will be taking concussions very seriously. PWInsider is reporting that a concussion specialist was brought in to educate some of AEW's stars before All Out:
 "Chris Nowinski and his team were here this weekend giving a concussion symposium to the locker room."
For those who aren't aware, Nowinski is a former WWE Superstar, but his career was cut short due to a series of concussions. Since then, Chris has spent a lot of time researching about concussions and making people aware of the risks.
It is good to see that AEW higher-ups understand the risks involved with concussions and brain-related injuries, and are ensuring that their talent are educated and informed on the matter.