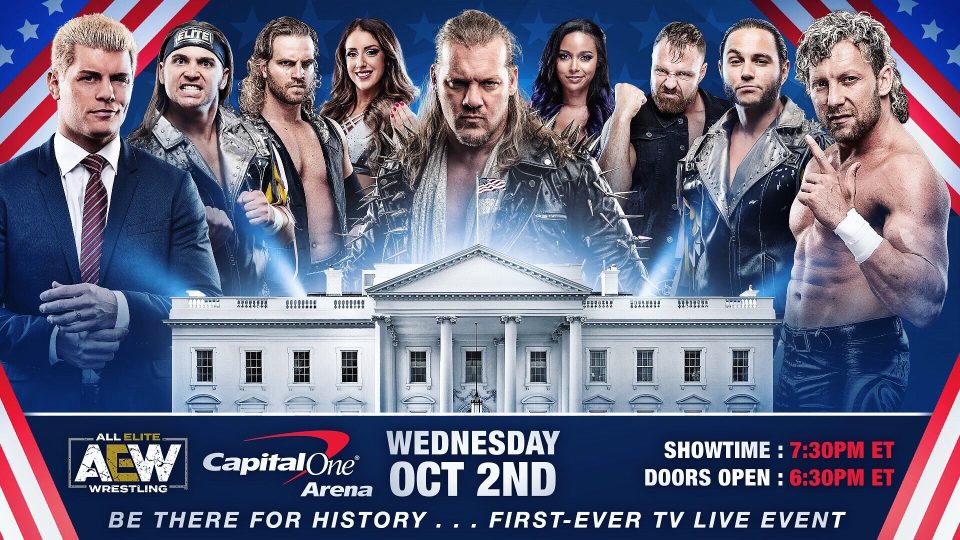 In the latest Wrestling Observer Newsletter, Dave Meltzer is reporting the initial buys for AEW's All Out appear to be slightly lower than Double or Nothing.  The numbers are a bit all over the place depending on which service you are looking at.
According to Meltzer, some viewing options were up while others were down.  It appears traditional pay-per-view in the US and FITE TV did less buys than Double or Nothing.  However, B/R Live and ITV pay-per-view numbers went up.    Meltzer does feel like losing the Moxley/Omega match hurt the overall numbers, especially the worldwide FITE TV Market.
Early numbers are showing 28,000 traditional U.S. pay-per-view buys which is down from Double or Nothing's initial 35,000 numbers.  However, the TNT Hype show heavily hyped B/R Live as the way to watch the show.  With early reports of those numbers being up and no clear number reported yet, just how many viewers may have tuned in via the streaming service is yet to be determined.
Speaking of the hype show on TNT.  The Road to All Out show on TNT did 390,000 viewers.  When you combine that number with the 100,000 or so pay-per-view buys, Meltzer feels these numbers are clear indicators that AEW has staying power.  This would indicate the early shows are no fluke and fans are buying into the new product.
How will these numbers translate on the 10/2 television debut?  Only time will tell.  Uncle Dave is predicting about 800,000 viewers for the initial AEW show.  Of course, he also predicted they couldn't sell out a building prior to All In.