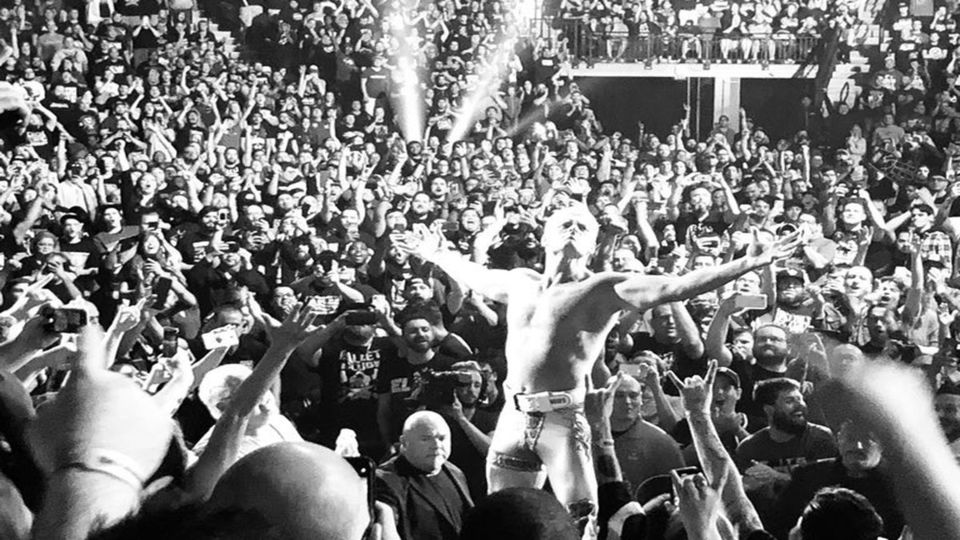 In the latest edition of the Wrestling Observer Newsletter, Dave Meltzer dives deep into the viewership numbers of both AEW and WWE.  Melter claims the "AEW fan base is not a WWE fan base."
In other words, because there was so little change in the ratings for NXT, it appears AEW is pulling in an audience that doesn't watch NXT.  In fact, Dave dives in deeper.
Meltzer says when looking at the 18 – 49 demographic, the number of people who didn't watch NXT this week who did last week was minimal.  When you look at the older audience, it appears they actually may have tuned into the MLB Wildcard Games that were played last night.
Meltzer goes on to say the ratings confirmed a few things:
"One is most of the AEW fan base was not a WWE fan base, as all studies of ppv buys up to this point had indicated.  Although they very well may be heavily lapsed former fans.  The other is that there are far more potential wrestling fans than people realized who are not WWE fans."
Obviously, it's one week.  Time will tell what all this truly means, but the early numbers are very interesting.
AEW drew 1.41 million viewers and around 650,000 during the replay.  Added together, that's right around the average Smackdown number and not far from some Raws.
The replay factor is also interesting, as AEW has more reach than the WWE Network.  WWE Network has 1.2 million subscribers while TNT is available in 90 million homes.
The immediate replay seems to have worked in AEW's favor.  So, AEW has non-WWE fans and lapsed fans, but what about teenage males?
AEW didn't just beat NXT.  They beat WWE.
"In just looking at teenagers, boys…AEW…beat unopposed Raw by 37.5%, Smackdown by 42.1% and NXT (with competition by 239%)"
So what?  Well, teenage boys are supposedly one of the hardest demographics for cable to reach.  A show with a big draw to that age group should be a huge advertising market.
Next week will tell us a lot.  If AEW can build on their momentum or even come close to maintaining it, it will show this is no fluke.
Basically, WWE has claimed for years their declining ratings are based on the fact that TV isn't consumed in the same way.  However, a brand new company, right out of the gate was able to dominate the young audience and draw in a high number for any cable television show.
"It completely exposes WWE as it's not the change in television viewership that has changed their demos, nor run off of older fans, but that they have lost touch with the younger audience."
Earlier today, Jericho made a comment AEW was not at war with WWE, but at war with themselves.  Based on these ratings he might just be right.
It looks like those who watched AEW for the most part aren't watching WWE.  So, the major question heading into next week is if they did enough to keep those fans coming back.
The pressure is on.  Can The Elite deliver?