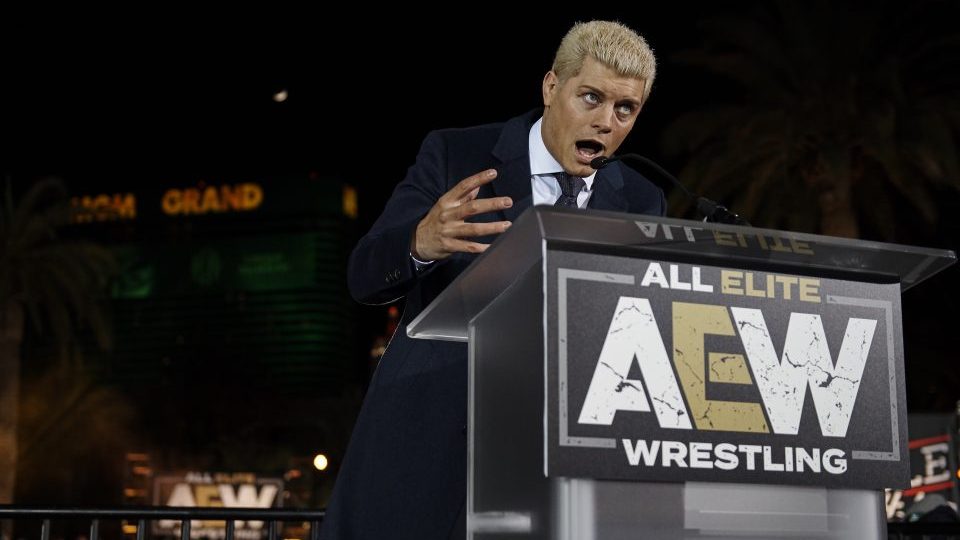 Last night on Raw, WWE pulled a bait and switch that left fans livid, cutting short a heavily-hyped Winner Takes All match between WWE Champion Kofi Kingston and Universal Champion Seth Rollins via a run-in from The Bar.
The Bar!
Rollins then declared that he and Kofi could continue their fight another time because right now he wanted to team up to take on the Bar. To the surprise of absolutely nobody, the fans absolutely hated this turn of events.
So much so that they began to loudly turn on what they were seeing, chanting "AEW" in unison as a form of protest. You can see this in the video below:
Clearly paying attention (and no doubt receiving thousands of tweets about what was happening in Brooklyn), AEW took to Twitter and cheekily responded, posting their own version of the well-used WWE GIF of Cody listening with his hand cupped to his ear.
AEW and WWE have been taking subtle digs at each other all weekend. WWE started it when Triple H said during his Hall of Fame speech that you can put the title Executive Vice President before anyone's name and they will feel important, which was a shot at Cody, The Young Bucks and Kenny Omega. He later referred to AEW as a "pissant promotion".
AEW responded to that with The Young Bucks calling the latest episode of Being The Elite 'Pissant', although no reference to the HOF speech was made during the show.