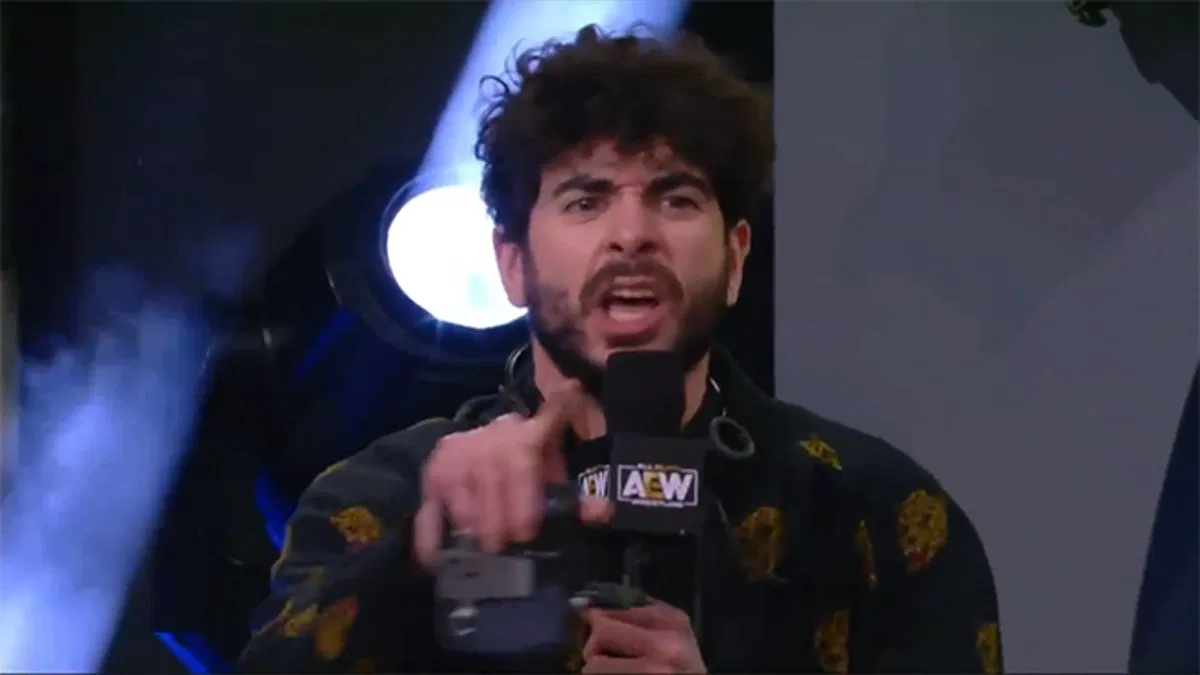 An AEW/ROH star has requested his release after "cussing out" Tony Khan, another AEW name is gone from the company, an update on Shane McMahon's WWE status, and more.
It's Monday morning and what better way to start the week than getting caught up on all the latest wrestling news – I'm Liam Winnard for WrestleTalk.com, and this is our news bulletin for July 25, 2022.
Obviously the biggest news story from this past weekend was Vince McMahon's retirement and the fallout, but rather than going through all of that again, I'll just link you to our Everything You Need To Know article on that topic – which you can find here.
Also, I'm still ill, no audio version, you know the drill.
Jonathan Gresham Requests AEW/ROH Release
ROH held its second pay-per-view under Tony Khan's leadership this past Saturday with Death Before Dishonor, and it doesn't seem to have gone off without any issues.
In the show's opening match, ROH World Champion Jonathan Gresham was beaten for the title by Claudio Castagnoli, and it was soon revealed that Gresham had requested his release.
Ahead of the match, Gresham wasn't wearing any of his outlandish entrance attire – he just walked straight to the ring and definitely had the look of someone who wasn't happy with things.
It later came out via Fightful Select that he'd requested his release after having issues with creative and not being able to voice those concerns effectively to Tony Khan.
Khan, Gresham and others did have a meeting a few hours before Death Before Dishonor, but Gresham "cussed out" Khan and things clearly didn't go down well.
It was said that Gresham wasn't happy with the idea of turning heel, but ROH management thought there was an end-goal that would make it worth it.
The official Twitter for Terminus Wrestling, the promotion Gresham ran, has also been deleted.
Tully Blanchard 'Effectively Gone' From AEW/ROH
Speaking of Jonathan Gresham, in the weeks leading up to Death Before Dishonor, he had joined the new Tully Blanchard Enterprises group which also consisted of Brian Cage and the Gates of Agony.
However, on the Death Before Dishonor pre-show, it was revealed that Prince Nana had purchased Tully Blanchard Enterprises and was taking over the group – this of course led to questions about what had happened to Tully.
Well according to Fightful Select, he wasn't at the show at all, although it wasn't clear whether it was travel issues that led to him missing it, or if he just decided to no-show.
Either way, talent and staff who asked about Tully's status were told by management that he's now "effectively gone" from the company.
Shane McMahon WWE Status Update
As we mentioned earlier, there's been plenty of Vince fallout and we've covered it all – but one man that hadn't been mentioned until now is Shane McMahon.
Shane was booted out of WWE by Vince after the Royal Rumble earlier this year due to his conduct in trying to help produce the match, where it was said that he was more focused on getting himself over than the actual structure and logic of the match itself.
Many people took an issue with his attitude, and it made its way to Vince who kicked him out and scrapped any plans for him, which involved a match at WrestleMania 38.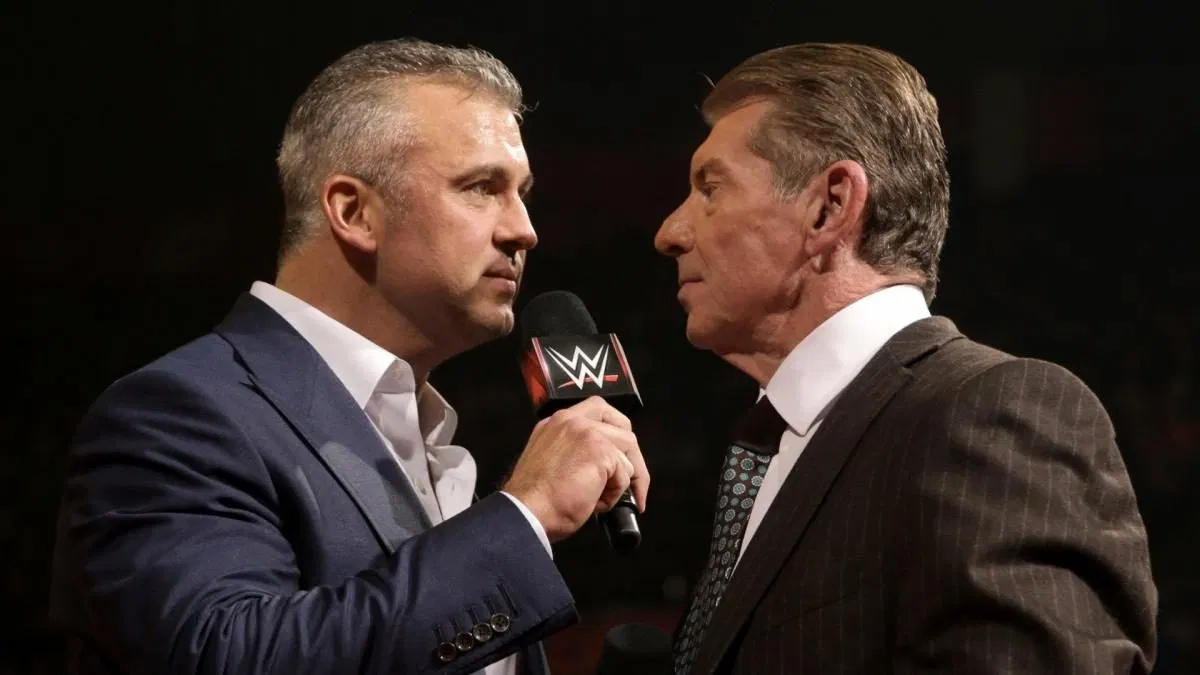 According to Wade Keller, it's still unlikely we'll see Shane re-enter the fold, as he and Stephanie still aren't on particularly good terms, and there's a significant divide between them.
Off the back of Vince's departure, Fightful reported that people who worked with Vince are now being more open when it comes to talking about situations like the Shane one, so Fightful actually managed to get some more info about the Royal Rumble incident.
Brock Lesnar was one of the names who took an issue with Shane's behavior – and once you harm Lesnar's satisfaction with a match, that's where Vince draws the line.
Vince was said to have specifically said Shane "would never get another pop in this company as long as I'm around".
Other Stuff
In other little bits of news…
Also according to Keller, Paul Heyman could be someone who gets a bigger role on the creative side for WWE as he and Stephanie are on good terms.
It's been announced that Bryan Danielson is cleared to return and will face Daniel Garcia in a match on this coming Wednesday's 'Fight For The Fallen' edition of AEW Dynamite.
CM Punk represented AEW at San Diego Comic Con, but was noticeably in pain walking around and had to ice his ankle a number of times.
According to Dave Meltzer, WWE doesn't plan on using Jeff Jarrett in an on-screen role beyond SummerSlam.
AEW's Matt Jackson is reportedly likely to be out for a few weeks after suffering an injury in the recent three-way AEW Tag Title match.
Similarly, Sami Zayn wore a sling on SmackDown on July 15, and it's believed that he does have a legit arm injury and he'll be out for a few weeks too.
It was said that the real reason WWE got behind Liv Morgan was because they realised they needed a top babyface woman on SmackDown to replace Sasha Banks and Naomi.
The Good Brothers are no longer under contract with IMPACT Wrestling.
Ken Anderson aka Mr Kennedy revealed he's been training Gable Steveson while Steveson is still waiting to get involved with WWE.
Biff Busick, formerly Oney Lorcan in NXT, announced he's taking time away from the ring.
Maxxine Dupri was revealed on the July 22 SmackDown as NXT's Sofia Cromwell.
It was later reported that Max Dupri (LA Knight) has been removed from the group due to backstage heat as he rubbed people the wrong way with his reactions to what he was being asked to do. Fortunately, there are still people in power who like him so they might just find another role for him.
At an NXT house show this week, Commander Azeez appeared alongside Cora Jade, so that might be a partnership of sorts we see emerge on TV soon.
And WWE has officially sold out tickets for tonight's episode of Raw at Madison Square Garden. Set for the show are Rey Mysterio's 20-year celebration including Rey & Dominik vs Judgment Day, Logan Paul to host 'ImPaulsive TV', and the Bloodline vs Riddle & the Street Profits. It's the final Raw before SummerSlam this Saturday.
Be sure to stay tuned to WrestleTalk.com throughout the day to keep up with all the news from the world of pro-wrestling, and I'll see you tomorrow morning for another round-up.
To make sure you stay updated with all the latest wrestling news, add WrestleTalk.com to your Google Discover feed and follow us on Twitter!