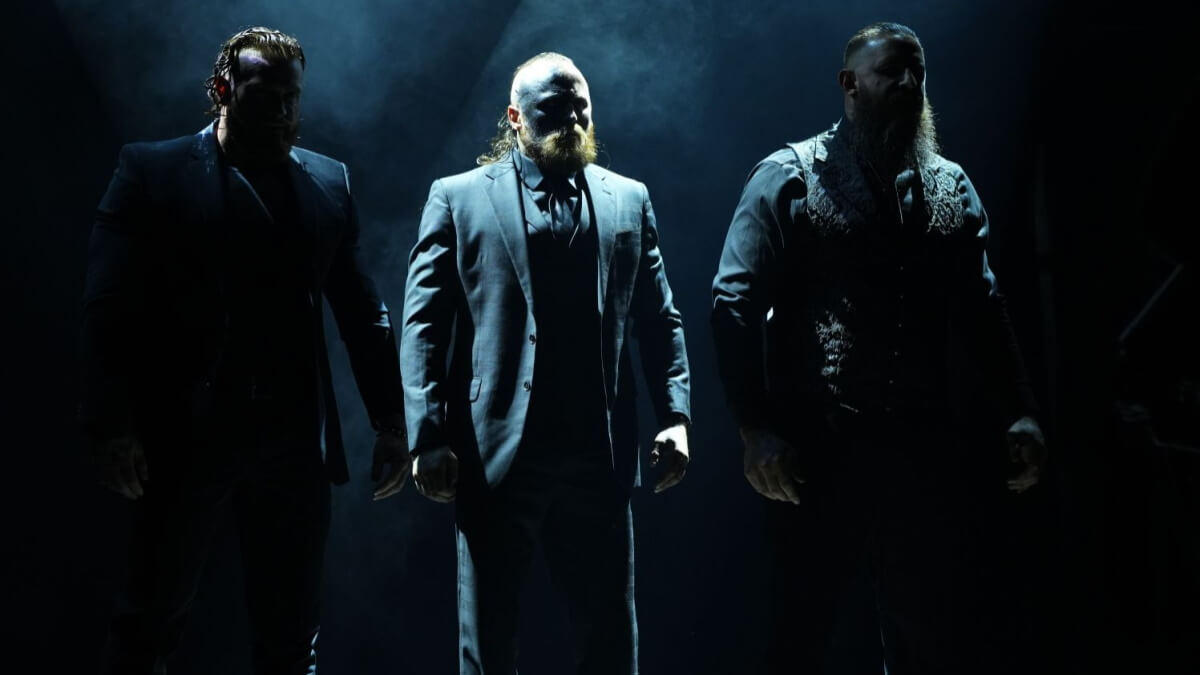 The angle between Julia Hart, the Varsity Blonds and the House of Black had it's latest chapter on last week's (May 4) episode of AEW Dynamite, but ultimatey Hart didn't join up with Black's group.
A lot of fans have began believing that the storyline has been progressing slowly over the past few months, and that Hart's turn should have taken place on Wednesday.
House of Black member Brody King has spoken about the storyline with Innes McVey of Inside the Ropes, where he urged the fans frustrated with the story to 'let it play out'.
He said:
"I feel like the fans want instant gratification at all times and then they get frustrated when they have to wait for it," King said. "But once it all pans out and you finally see the finished product and why these things are happening, then they go 'oh!'. Then they get to see these callbacks and all these little Easter eggs and hints they were given along the way. If we saw Avengers: Endgame before we saw the 20 movies before that, and Thanos just got defeated, it's like 'oh. Okay?'

"They get you more invested and get you to this point where you have to wait for it and you want it and you're just dying for it, then it finally happens and you're like 'yes! That is why I waited this long for it!' Not to say this is as complex as that but I feel like wrestling is, at times, missing that factor of making fans wait for it, making them beg for it, and at times criticize it because they're not getting it. When my three-year-old wants ice cream and I tell him he's got to wait for dinner, he's going to yell at me until he gets it. But then when he eats, he's happy about it!"
King currently boasts a 5-1 record in AEW for 2022. For a full list of all win/loss records in the AEW men's division for 2022, click here.
transcription via Wrestling Inc.
To make sure you stay updated with all the latest wrestling news, add WrestleTalk.com to your Google Discover feed and follow us on Twitter!