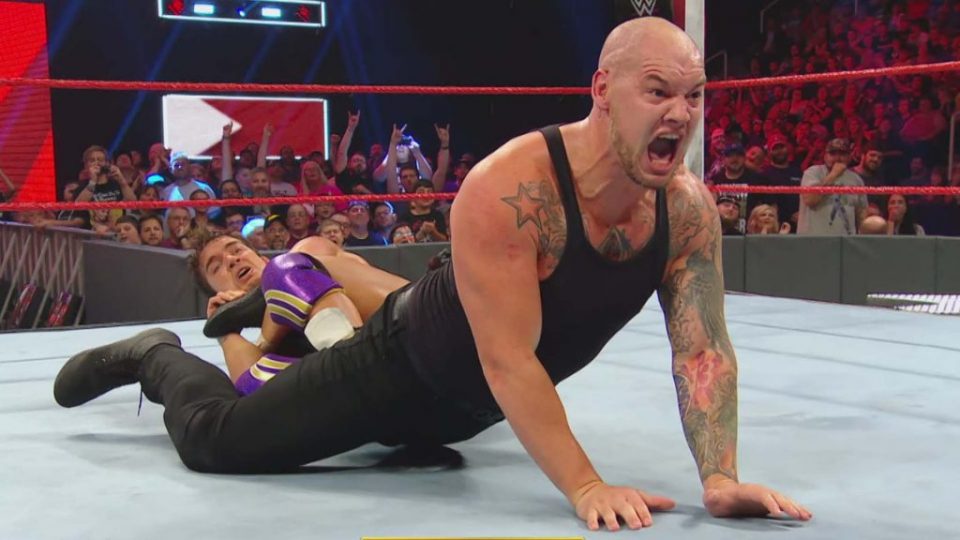 A lot of people don't like Baron Corbin, but then that's kind of the point, so he's actually doing his job really well.
A part of his character that many feel like he has nailed is his "End of Days" finisher, which is one of the most protected moves in all of WWE. However, an AEW star has now claimed that he originally invented the move, but didn't accuse Corbin of stealing it.
Dark Order member Evil Uno has tweeted to say that it was originally his move, and that he actually stole it from swing dancing he watched on TV.
True story: I invented the End of Days.

I mean, I stole it from a swing dance routine I saw on TV, but yeah… I'm its father.

— EVIL UNO of the DARK ORDER (@EvilUno) February 28, 2020
Of course this happens all the time in wrestling. Wrestlers will get inspired by other wrestlers, and on the whole it's pretty widely accepted that you can't own a move, so you can't get annoyed if someone copies you.
There was a notable exception to this rule recently, when Kevin Owens actually asked Stone Cold Steve Austin for his blessing to use the stunner, but given how synonymous the move became with Austin, that's more understandable.
I can't wait for Corbin to get really angry on Twitter about this one.