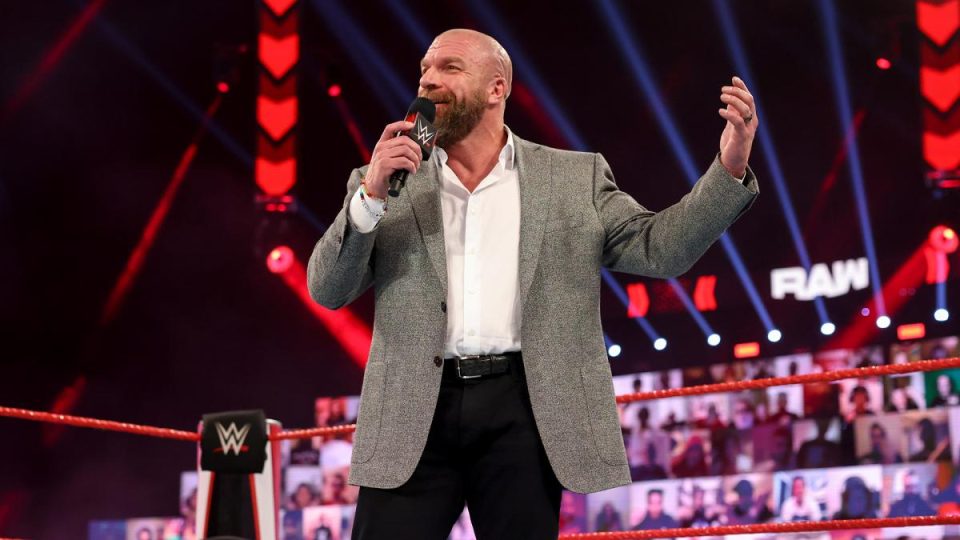 A current AEW star has opened up about a 2013 segment that he thought should've led to a match, but Triple H said no.
In 2013, Triple H ruled over Raw as part of The Authority. Everybody was waiting for the faction's downfall, so when Paul Wight (Big Show) finally snapped and punched The Game, fans thought The Giant would be their hero.
Weirdly, WWE didn't build towards a Wight vs Triple H showdown. Wight would eventually battle Randy Orton, but he never went one on one with the COO of WWE in the aftermath.
On Talk is Jericho, Wight opened up about his disappointment with this story. Pointing out that a match between him and Triple H would've been natural, Wight was told that his rivalry with The King of Kings would culminate with that one segment.
Claiming Triple H was unwilling to wrestle Wight at the apex of their feud, Wight noted that a singles clash would've helped his career.
Here is the full quote:
"I feel sad that I couldn't do as much as I could have done. I got tired of trying to prove to them what I could do for them. I'm a constant billboard for everything I've done and I never felt like WWE took advantage of that. They half-assed it on some things. 'Let's pullback, it's too much because it's not the direction we want to go.' Like the whole angle with Hunter, where the fans went crazy because we had a look on the ramp when they were doing the [Authority angle] and screwing the guys over.

"Just off a look, the fans wanted to see it. We built it up and it never turned into a match. Hunter didn't want to wrestle me at SummerSlam or put me over at a pay-per-view. 'Not going to be a match, you get to knock me out, that's the end of it.' I'm thinking, 'if this has a natural momentum, why wouldn't we go into a pay-per-view?' It would help my career and my positioning.

"I don't care about winning. Hunter can drop me with a pedigree, I don't care. I want to tell good stories. That's the best way to describe it; I wanted to be involved in better stories and tell better stories. I went from not being able to tell stories to turning into a seven-foot enhancement talent. It gave me job security for a while"
Wight recently signed with AEW, citing creative frustrations as his reason for leaving WWE. He is a regular commentator for the new show AEW Dark: Elevation, which premiered earlier this week.
With AEW signing many WWE alumni, they have drawn comparisons to TNA in their earlier days. Eric Bischoff has given his take on these comparisons, which you can read about here.
Quote via Fightful.
What are your thoughts on the above story? Let us know in the comments on Twitter or Facebook.