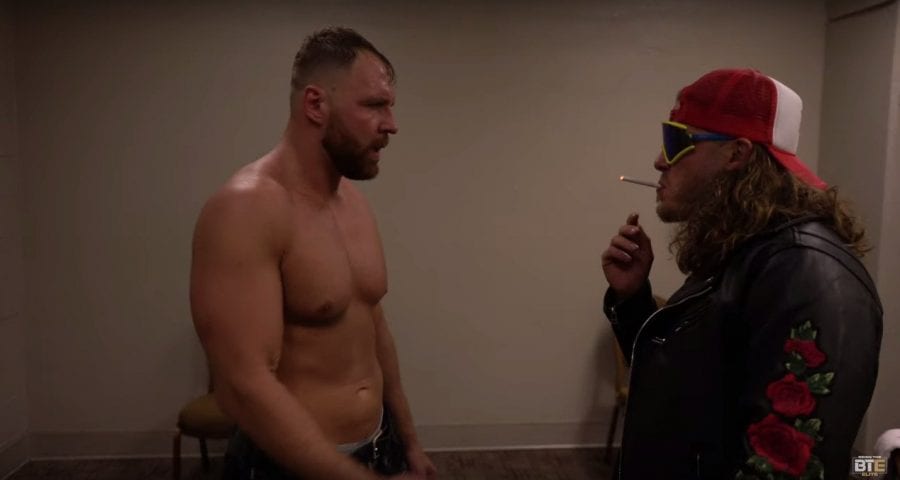 When AEW first launched, Joey Janela was one of the promotion's biggest draws, having insane matches with the likes of new champion Jon Moxley and tag champion Kenny Omega.
However, in the past few months, his appearances on Wednesday nights have been pretty limited, and it appears that Janela has transitioned back into a full-time indie star who appears for AEW when required, rather than the other way around.
Speaking to The Wrestling Inc Daily, Janela said:
"At first they [AEW] were telling me I couldn't do any dates. By that time I had announced the farewell show and stuff. Suddenly I see people start popping up at Northeast Wrestling and I found out we could do indies, but we just had to get them approved. But I've already announced my retirement show and I didn't wanna Terry Funk everyone, which I already have.

"I think I'm back now full-time on the indies. My work was really suffering from the lack of dates. I had a certain flow and once you go from wrestling 4-5 times a week to twice a month, your work is gonna suffer no matter what. Your instincts are not gonna be great."
He revealed that he feels as though he's lost his flow somewhat, and that's something he is working on getting back into now that he's doing so many more indie dates.
"This past summer I was wrestling hour matches without issue. Now, I feel like I'm not myself in the ring so we've gotta start doing indies again. I'm not a guy who goes to train as that's not my thing. I don't like to waist bumps as if I'm going to do bumps, they're gonna be in front of a crowd."
If you want to listen to the rest of the interview, click below.